WoW
Jan 15, 2018 4:00 pm CT
It's the 11th anniversary of Burning Crusade and "you are not prepared" jokes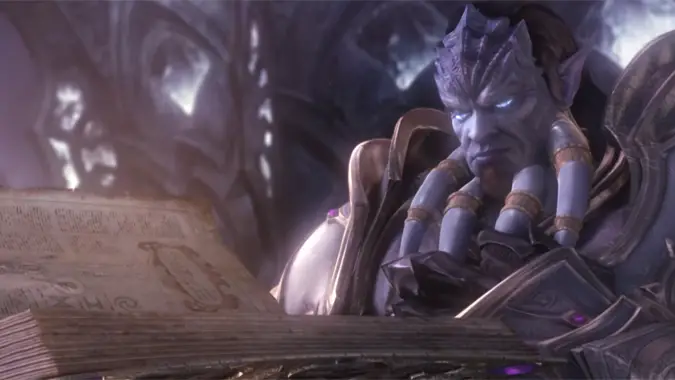 Call me old fashioned — or even Ishmael if you want — but I miss the style of cinematic The Burning Crusade featured. When it first launched on my then-plucky laptop and I saw it for the first time, I was immediately struck by how cool it was to see a continuation of the characters from the original World of Warcraft cinematic. I mean, I'm not 100% sure they are the same people, but it's pretty easy to assume that the Orc, Tauren, Human, and Undead in the Burning Crusade's cinematic were all the ones from that Classic WoW cinematic and feel a connection to them.
🎂 Happy 11th anniversary to The Burning Crusade! Were you prepared? ✨ pic.twitter.com/N61ALRtega

— World of Warcraft (@Warcraft) January 15, 2018
Today, we're approaching the release of WoW's seventh expansion, so it's hard to really contextualize what it was like back in 2007 when TBC launched. New talents, spells, and abilities! Several new zones! New dungeons and raids and gear! We'd never seen anything like this in WoW before. Horde got Paladins, Alliance got Shaman. Two new races — also a first for WoW — whom you'll notice are both featured prominently in this cinematic. I fell in love with Draenei the second Maraad showed up bashing in faces with a giant hammer, and you get a nice shorthand for the Blood Elves whole deal with magic in one scene.
It's a solid, compact little piece of storytelling that features, but is not dominated by, Illidan. Nothing against later cinematics, but they tended to feature story characters — this was the last cinematic for an expansion that featured us, in a way. And it highlights just how alien this expansion seemed to us when we first stepped through the Dark Portal and into Hellfire Peninsula.
Floating rocks everywhere, a red, blasted landscape, demons fighting us at every turn. Each new zone was bizarre in its own way, from the wasted hole at the heart of Terokkar to the giant diamond in the green plains of Nagrand to the spikes on spikes of Blade's Edge all the way to the purple-mana nightmare of Netherstorm. The Burning Crusade was nothing like we'd seen up to that point, and in a real way it's been the template for every expansion that followed it to either rebel against or emulate — it set the tone.
So here we are, eleven years after the Dark Portal opened and we took our first steps onto a whole new world. What do you remember best about The Burning Crusade?