These are the Battle for Azeroth Collector's Edition bonuses
Updated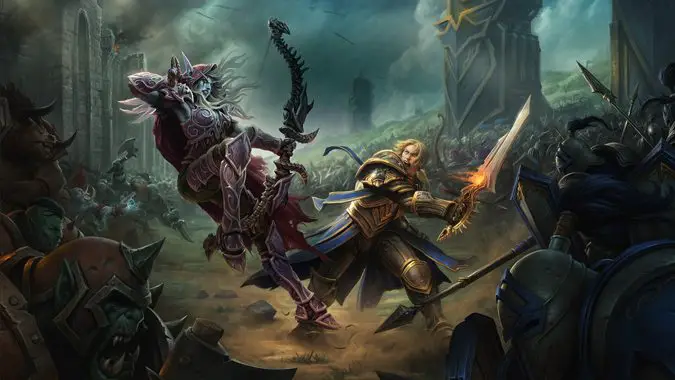 We don't really know what's coming to World of Warcraft after patch 7.3.5 if we're not jumping immediately into the Battle for Azeroth alpha. However, more and more signs are pointing to that being exactly what's going to happen. The latest of those signs is datamining that reveals the names and icons of the Collector's Edition bonuses for the upcoming expansion. You can see them all below:
As has been the case for previous Collector's Editions bonuses, we'll be getting a mount to ride on and a pet to accompany us with the Collector's Edition. This time, though, Alliance and Horde each have their own mount. Perhaps the best part is the adorable Tortollan pet, though.
<strike>Sadly, the datamining only comes with an icon-sized idea of what these will actually look like. Probably because the only thing datamined besides the achievements are the icons. However, using the power of super-sleuthing, I've put together a couple ideas as to what each might look like. To be clear: the images below are just estimations, not the actual bonus items themselves.</strike>
Update: The models are now in-game and have been datamined for viewing over on Wowhead. Check 'em out below!
Here are what the models look like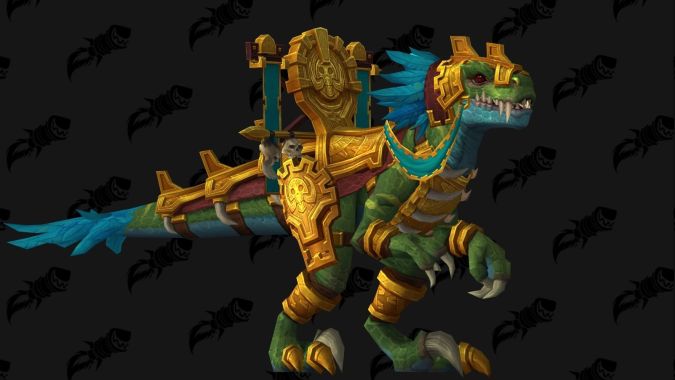 The Gilded Ravasaur
Several images of the Zandalari from Battle for Azeroth's preview images and promotional material from BlizzCon show dinosaur models with gold armor adorning their bodies. Looks like we were correct in our assumptions! The Gilded Ravasaur looks gorgeous.
The Seabraid Stallion
Not to be outdone, the Alliance's Seabraid Stallion is another stunning take on the game's horses. Personally, I love this one, too — even if I don't main Alliance, I'm gonna be sure my alts ride this thing around.
A tiny Tortollan baby with the cutest eyes ever
It's even cuter than I expected. I don't have much to add, because this cute little dude speaks for himself. It's worth noting Wowhead datamined a couple more color variants for this one as well.
The models, now that they're here, look pretty dang good to me. And given they're in-game now, I'm guessing we'll have pre-orders — along with the official model reveals — within the week. What's say you? Are you happy with the Collector's Edition bonuses? Any predictions for when we'll be able to get them?