What have you (re)discovered thanks to WoW's new leveling system?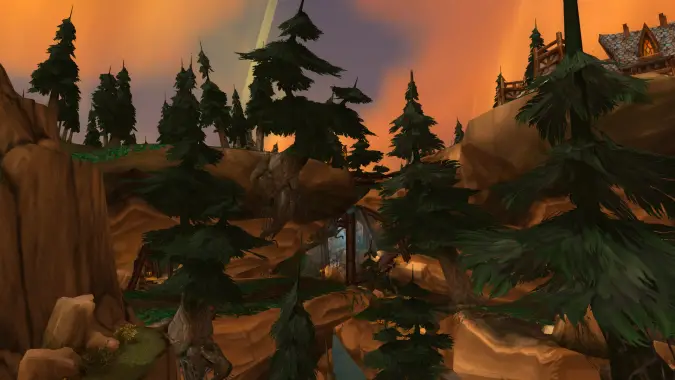 Recently, I've seen an influx of players who have been using patch 7.3.5's new leveling changes and finding areas in the game they've never seen or experienced before. It's a testament not only to the sheer size of the in-game world but also to the effectiveness of the new level-scaling system. Moreover, it's a treat to see people discovering some of my favorite long-forgotten places that are quite serene.
Naturally, it's already turned into its own meme because the internet works on overdrive — but the original posts still hold their meaning. Plenty of players are finding places around Azeroth that they didn't even know existed before now, and it's all thanks to not having to leave a zone prematurely.
To me, this was a bit baffling at first — assuming you've played the faction in question before, how the heck would you not know about a particular area?! But then I remembered not everyone is as obsessive about filling in the map or exploration as I am, nor have they been playing for quite as long.
For new players — or even older ones just leveling a new toon — there really isn't a point to visit every locale on your journey to the level cap. And before 7.3.5, it was actually almost impossible to visit every area in a zone before you out-leveled that zone. So yeah, it took me a second to think about, but I totally get how people are discovering places in WoW for the first time ever.
And that leads me to today's question: What particular area have you discovered (or rediscovered) while leveling post-7.3.5? Was it a quest that led you there — perhaps one you'd never made it far enough into a zone to see before now? Or was it purely a matter of exploration? And for those who've seen it all, what places should leveling players make sure to visit?