What are your favorite kinds of in-game rewards?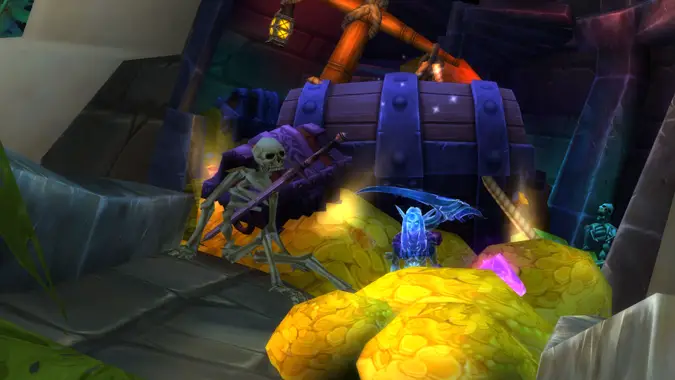 As I've been leveling my alts, I've been giving a lot of thought to loot rewards in-game. Since I'm running with a full set of heirlooms, I barely look at gear when I get it. If I get a toy or a Battle Pet, I quietly sigh while going through the steps to delete the item. I've built up a massive collection of stuff over the years. Thankfully, most of that stuff is account-wide. On the other hand, account-wide means that it's meaningless where my alts are concerned. Battle for Azeroth should solve that problem nicely by giving me a whole pile of new things to collect.
While I appreciate gear upgrades, I think transmog has had a serious affect on how I look at things. Yes, I look at stats and pick good items. But I also look at items for aesthetics, too — I won't usually go out of my way for something if it's not pretty. And if I get an item I don't like the look of, I'll immediately transmog over it. I don't even want to think about how much gold I've dropped on transmog over the years.
I think my favorite rewards are toys. You don't have to think about performance, or min-maxing when you get one of those. It's just a fun item, something to squirrel away for future shenanigans. I wish you could transmog holiday items year-round. With toys, you don't have that restriction — although some of toys with location requirements are kind of frustrating at times. Why do I have to be in outdoors in Pandaria to use a punching bag? The answer will forever elude me.
What about you guys? Are you fans of cosmetic items? Do you automatically love it when a toy drops from a rare? Are you dead-set on being Azeroth's most fabulous fashionista, or are you just looking for the gear that will help you most efficiently kick butt? What kind of in-game rewards do you like best?