WoW
Mar 8, 2018 3:00 pm CT
Allied race updates include Zandalar tattoos, Mag'har Orcs and Dark Iron totems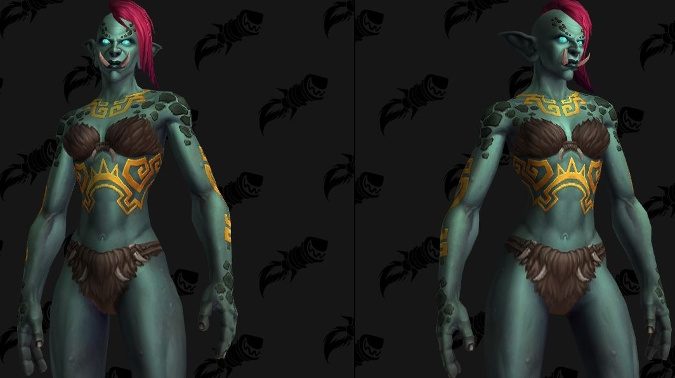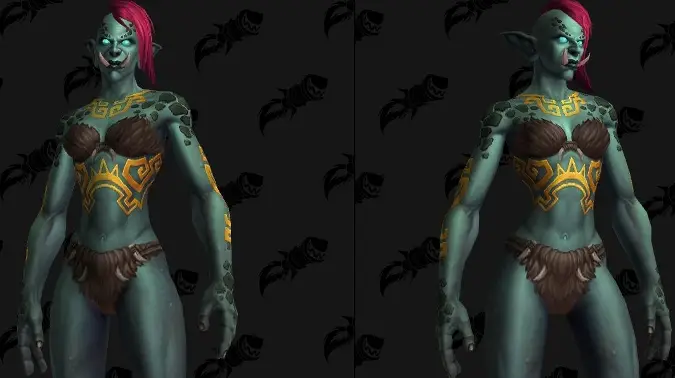 We're still seeing more Allied Race information on the alpha thanks to the tireless efforts of dataminers like the folks at Wowhead. So far, I gotta say the Alliance is way behind the Horde in terms of cool factor here. Now, I love the Lightforged, but between Zandalari Druids having awesome dinosaur forms and the introduction of the datamined Mag'har, it definitely feels like the Alliance needs to catch up. Still, there's one bit of good news for Alliance players who want to play an Allied Race in Battle for Azeroth — new datamined totem models for Dark Iron Dwarves that might mean that they get playable Shaman after all.
Let's take a look at these and see what's up with Allied Races so far on the alpha. As always remember, this is datamined, subject to change, and still early in the alpha process.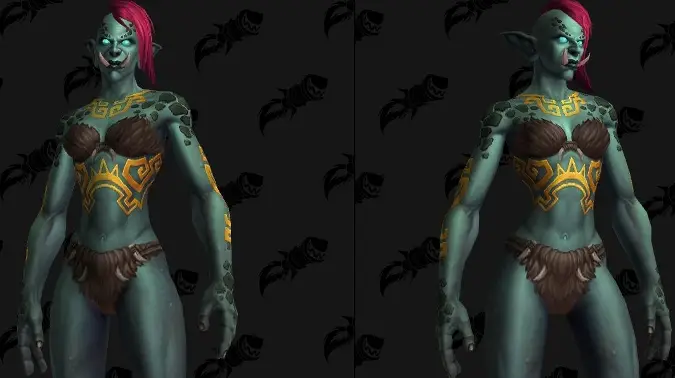 Zandalari skin
The Zandalari tattoo options have received an update that makes them look more like gold inlaid into their skin than the previous blue models, and I have to say they look unique and interesting. But I also feel like the introduction of even more tattoo options screams that we need a "hide chest-plate" mode in the Wardrobe or some new cosmetic breastplates that show this stuff off.
The tattoos are clearly Mesoamerican in inspiration, and the gold color is accented by a raised look, making them pop a bit more than the old blue versions did. I find it striking and it would be a shame if players couldn't show these off — why even give us all these tattoo options if you're not going to let players display them?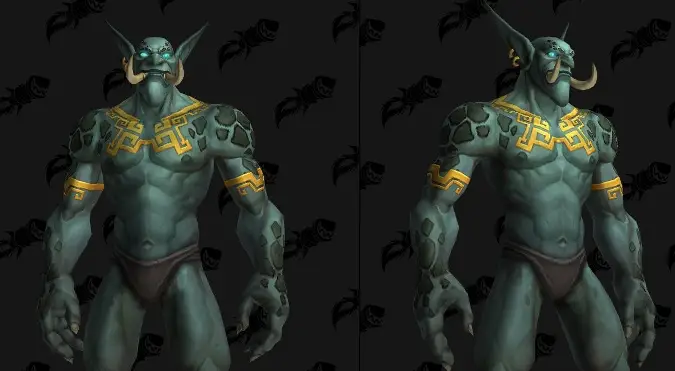 In general, the Zandalari have fascinating models so I'd encourage a revamp to the Wardrobe system here. Either let us hide chest-plates or design more looks that show off those things, because there's a ton of detail going into character models for Allied Races that end up hidden behind clothing. Really, that just seems silly to me. Sometimes I want to show off my armor, and sometimes I want to show off my character — let me do both. I mean, just look at those raised gold tattoos and imagine hiding that.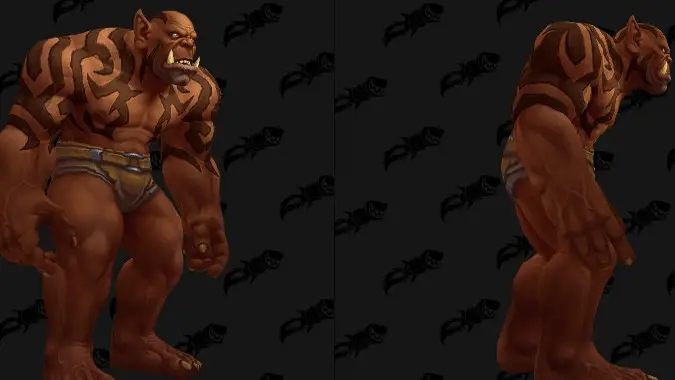 More Mag'har options
Not to be outdone, the Mag'har Orcs have a very wide range of skin tones, tattoos, hair colors, and even scarification to choose from.The sheer variety of options for Mag'har is kind of shocking, and it definitely seems that if you liked any of the Orc clans we saw in Warlords of Draenor, choosing Mag'har will let you look a great deal like that. The variety is pretty impressive and I'm definitely thinking Mag'har may end up being the most popular Orc choice over on the Horde side once it's been opened up.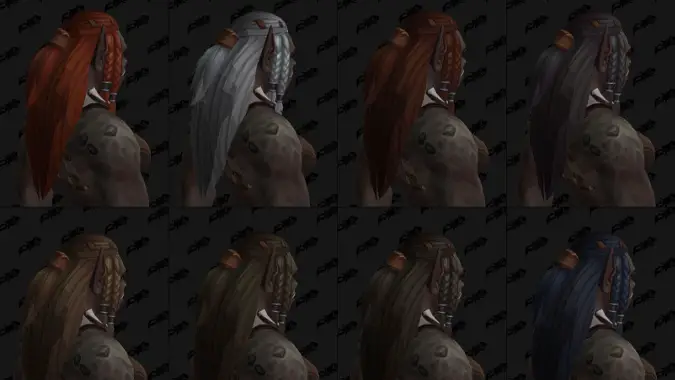 Combining the new options brought in with the ability to straighten your Orc's spine out coming in Battle for Azeroth, and Orcs might actually see a surge of popularity. There are ten distinct shades of not-freaking-green available to Mag'har, with a pretty wide variety of tattoos as well. Some of these are very similar to the ones Garrosh Hellscream had while some are more extreme — they have an almost Ner'zhul/Shadowmoon Clan look to them and even scarification options. Quite frankly, the Mag'har have me hoping all other races get more options added.
Possible Dark Iron totems
This one's a bit of speculation. At present, we don't have any sign that there will be playable Dark Iron Shaman as a choice when you roll your Dark Iron Dwarf. But they've found some totems in the datamining that indicate they could happen. Since there are also Mag'har and Zandalari totems, it's at least possible that we'll get to see one of the Alliance Allied Races with a Shamanic choice, which would be nice for people who have wanted to play a Shaman but didn't get to with either Void Elves or Lightforged Draenei.
So yeah, we're getting closer and closer to Battle for Azeroth and actually getting to start work on these options, which is great. I hope we see more, including whatever Alliance Allied Race we'll get alongside Mag'har soon. Vrykul or Broken — come on, Alliance needs a big monster race, Blizz.