You can get Diablo 3 and the Necromancer pack on sale now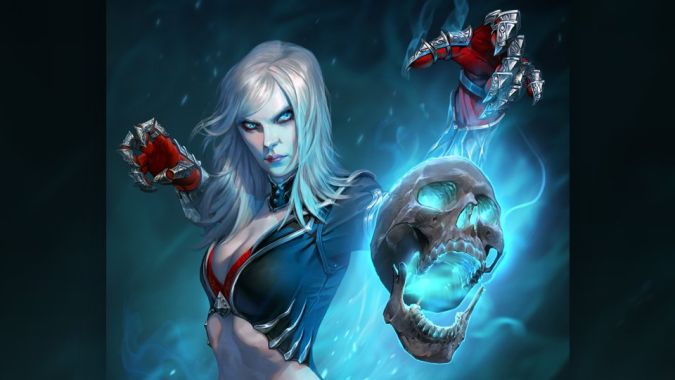 If you enjoy yourself some of that sweet Diablo 3, you probably already own the game. You may even own the Rise of the Necromancer add-on pack as well. But if you've been holding out for some strange reason I can't fathom, now is your time: Pretty much everything Diablo 3 is on sale. Both the original game and the Reaper of Souls expansion are on sale for half their usual price. The Battle Chest combining both games has been slashed as well.
In addition, the Rise of the Necromancer pack is on sale for 25% off. Now you too can blow up corpses and shower their bones and gore all over your enemies, who themselves then die and become more corpses for you to explode. It's the circle of death.
Listen, if you don't already have the game, this is basically a great time. We're in the middle of a Season, so you'll get to jump in on that if you want. Plus, you'll get to play as a Necromancer, which is all right if you don't want to play the best class in the game — Barbarians — and are looking for something familiar to Diablo 2 players. And if you're holding out for the game to end up on the Switch, remember, those are just rumors until someone actually makes an announcement. I can understand you wanting to get the game on the new hotness. But hey, as somebody who has played Diablo 3 on a PC and a console, it plays great either way.
For myself, if I didn't already own everything that's on sale, I'd absolutely go pick it all up. Getting the main game and Reaper of Souls for half their original retail price is a great deal. Throw in a discount on the Necromancer pack and that's a solid amount of gameplay for the money.