BlizzCon 2018 announced for November 2 – 3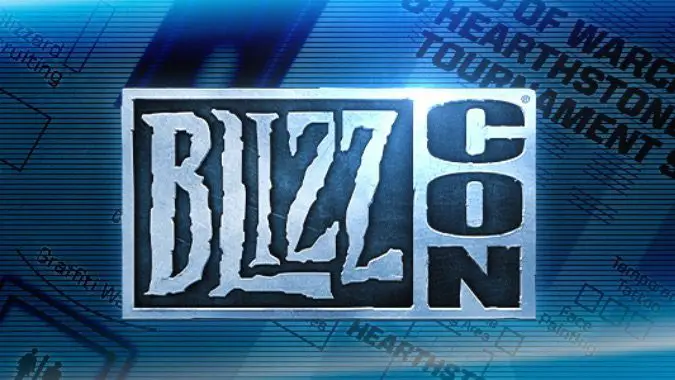 Heads up! This year's BlizzCon 2018 has been officially announced and will be held on Friday, November 2 and Saturday, November 3 in Anaheim, California. Expect the usual festivities this year, including panels, contests, and championships for respective esports.
Tickets will again be sold through Universe at a price of $199 — and as always, we expect them to sell out fast. You'll have three chances to snag your tickets: there are two rounds of standard ticket sales and one round of pricy ($750) tickets that include a Thursday night charity dinner with the devs benefiting CHOC Children's. Blizzard has some ticket purchasing tips (and so do we), but it really comes down to being the first to click that buy button.
Here are this year's ticket sales dates:
Wednesday, May 9 at 7 p.m. PDT
Saturday, May 12 at 10 a.m. PDT
Wednesday, May 16 at 7 p.m. PDT
All tickets will include a selection of both physical and virtual swag, though none of it has been announced yet. If you can't afford the tickets (or just aren't lucky enough to get one before they sell out), there will once again be a Virtual Ticket so you can watch at home. It will likely be in the $40 range for a weekend of livestreams plus this year's digital goodies.
If you're in it for the esports, here's the tournament schedule leading up to BlizzCon 2018:
Heroes of the Storm Global Championship: October 25–28, November 2–3
StarCraft II World Championship Series: October 26–28, November 2–3
World of Warcraft Arena Global Championship: October 29, November 2–3
Overwatch World Cup: November 2–3
Hearthstone Global Games: November 2–3
For cosplayers, moviemakers, artists, and other creative types, the community night is being reworked for this year and further changes will be happening. But, again, Blizzard doesn't have anything to announce just yet, so keep your eyes open for more news to come.
For those already making travel plans, BlizzCon's helpful travel page is now up, but many hotels appear to have upped their prices and some have marked reservations as non-refundable. Exercise caution when booking far in advance.
We hope to see you in Anaheim!