How did your Hearthstone: The Witchwood pack-opening go?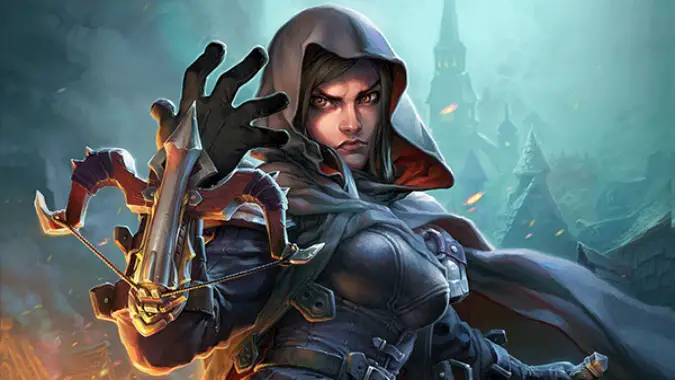 Yesterday, Hearthstone's latest expansion, The Witchwood, finally came out. For many, this meant opening pack after pack of new cards, thanks at least in part to the pre-order bonus packs. For others, however, it meant opening the three free packs (and maybe a couple extras) just to see if luck was on your side.
For my colleague-slash-nemesis Liz Harper, this meant a bout of unbelievably good luck. As for myself, I got Godfrey as my free legendary — which you'll get just for logging in — and a golden epic porcupine thing as my next-best card. Needless to say, I think I came away with the better haul (never mind the fact that Liz probably got one of these things anyhow).
Of course, I rarely play Hearthstone, so I don't actually know how good or bad any of the other cards I got are. Still, I know the difference between a rare and an epic, and I know that getting a legendary out of any card pack is a pretty celebratory occasion. Truthfully, the collector-addict in me had to resist buying additional packs with real money just for the sake of opening packs. I wouldn't have used most of the cards, but I sure as hell would have loved their reveals.
But I'm getting a bit off topic here. The point of this post today is to ask how your haul went. Did you get any particularly good cards? How many packs did you open? Have you already managed to create a new deck — either your own or one of our suggestions — with your new cards? Or are you one of the few folks able to resist the calling of Hearthstone's ever-growing popularity? Let us know in the comments below, and if you have any suggestions for deck-building with Witchwood cards, why not toss those in as well? Happy collecting, folks!