WoW
Apr 27, 2018 2:00 pm CT
Press F to pay respects: Strand of the Ancients is gone in Battle for Azeroth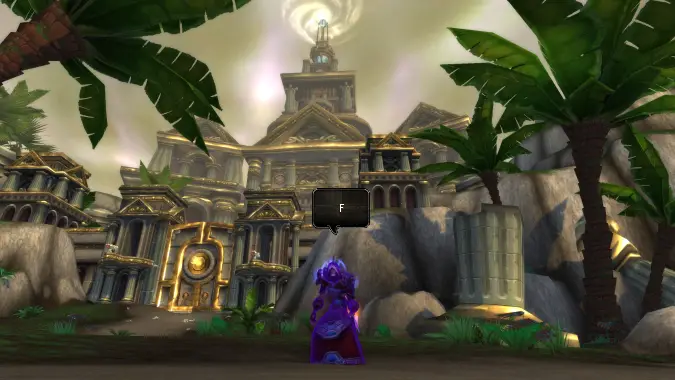 During yesterday's Battle for Azeroth Q&A, World of Warcraft Game Director Ion Hazzikostas mentioned that battlegrounds would now be split into two separate queuing categories. One category will be for the 40-person battlegrounds, while the other will be for, well, all the others. However, because of this separation, we'll be losing the ability to blacklist battlegrounds.
One player quickly realized this meant Strand of the Ancients can no longer be avoided. It's an issue because most players view Strand of the Ancients as the least fun battleground. In response to this player's concerns, Game Designer Arempy replied with a succinct, definitive response:
Strand of the Ancients has been removed in
Battle for Azeroth
.
Personally, I never had any issues with Strand of the Ancients. In fact, I actually liked getting it when I randomly queued for battlegrounds. That said, I realize I'm in the minority. It's hard not to see why it people seem to dislike it.
Battles frequently tend to favor one side over the other. This leads to a very un-fun (albeit quick) experience for the losing side. Classes without speed boosts or ones with limited mobility spend most of the battle just trying to catch up with the vehicles. The people in those vehicles have two buttons to work with at most. And anyone with bombs will find themselves the target of constant interrupts.
So yeah, it's not hard to see why the battleground is taking its leave. Truthfully, I think what I'll miss most about Strand of the Ancients is the location itself. Strand made its debut during Wrath of the Lich King, an expansion largely focused on the cold, snowy lands of Northrend. And while Sholazar Basin's scenery is similar to Strand, it's still not quite the same. Strand — with its broken Titan walkway — felt like an extension of Northrend that was unique to the battleground itself. It felt like, were you to keep flying south from Dragonblight, you could logically have found yourself in the battleground eventually. It's in a similar vein as the new Seething Shore battleground, really — close to world we can explore as we please, but unique enough to make you wonder what else is out there.
Regardless, we'll be saying goodbye to the battleground in Battle for Azeroth. There's still no word on what that means for the associated achievements and titles. However, I'm sure we'll hear more soon enough. In the meantime, please join me in the comments to take a moment to pay respects to the soon-to-be-gone battleground.