WoW
May 3, 2018 10:00 am CT
BlizzCon talent contest winner Jay the Tavern Bard arrives in Battle for Azeroth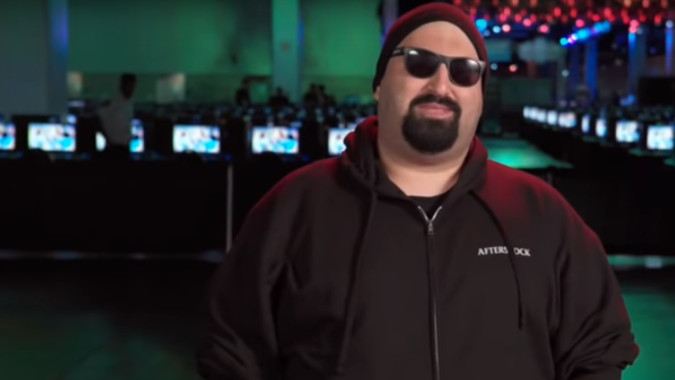 A very cool thing that's happened recently is that BlizzCon talent contest winner Jay the Bard, also known as Jay the Tavern Bard, has gotten an in-game NPC.
fThank you @Blizzard_Ent @Warcraft for this! Thank you @GaryPlatner for making this possible! . Thank you @hardwick 4 startingthe hype for this. Thank you to @Wowhead for sharing it and to @TheLostCodex for telling me about it and 2 Shayndryn the find! And ty 2 the community pic.twitter.com/Kcd7e0Ega9

— Jay The Tavern Bard (@Jaythebard89) May 3, 2018
At present it doesn't seem like you can interact with Jay's NPC, but you can find him in Boralus playing his guitar, and that's pretty close to the best possible tribute any World of Warcraft player can have.
Jay won last year's BlizzCon talent contest with his story song "Tales of Azeroth" but that doesn't come with an in-game cameo — fan response seems to have been a big part of this happening, and that's also pretty cool in my opinion. I always like it when the community helps something like this come about, it makes WoW feel more like a shared thing and less like something that is handed down to us from on high.
Jay's clearly very familiar with Blizzard and its games — in addition to his songs, there are interviews on his YouTube page with Samwise Didier as well as Overwatch's Feodor Chin and Anjali Bhimani, the voices of Zenyatta and Symmetra respectively. Who knows, maybe he'll get to voice a character in Overwatch next. Although it would be cooler and make more sense if they brought him in to record voice lines for his NPC in WoW, I suppose.
Still, that's pretty cool. I'm now officially envious of him and everyone else who's gotten an NPC in World of Warcraft over the years. Especially since with an NPC, you can go visit them any time you want and just stand there looking at the virtual version of you and not have to farm an annoying world boss in the hopes that your NPC drops. Because it wouldn't. NPC's are the way to go, congratulations to you Jay.