WoW
May 11, 2018 4:00 pm CT
On-use racial abilities and trinkets no longer to be added to GCD on the beta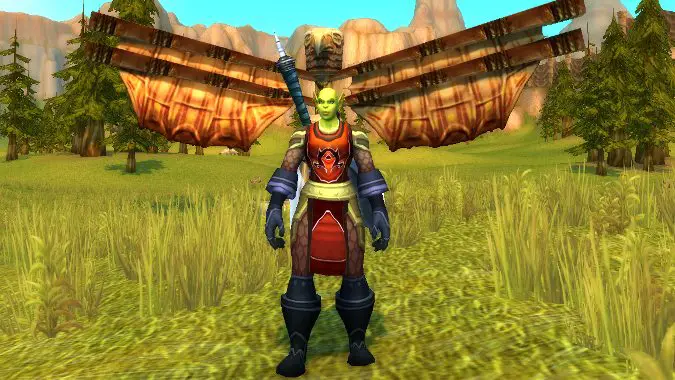 This is a change I'm pretty happy about. On the forums, poster Sermet put up a thoughtful critique of the GCD changes to the Orc racial Blood Fury. Sermet plays a Monk and made the case that putting Blood Fury (a racial ability) on the GCD further penalized Orc players for choosing a race with an active cooldown instead of a passive bonus. And while I won't reiterate their entire post (you can read it here, and I think you should) it lists a lot of problems I've struggled myself to articulate in the midst of Blizzard's attempt to solve the problem of cooldown stacking in the Battle for Azeroth beta.
CM Lore then came into the thread to reveal that Blizzard agrees to an extent and that racial abilities that are an active use — along with on-use trinkets — will no longer be on the global cooldown as of a future beta build.
Yeah, we agree that having racials on the GCD isn't feeling great. Having to press multiple buttons in a row that don't do anything but increase throughput isn't particularly engaging. While we can resolve that issue within the context of a spec's toolkit, racials (as well as on-use trinkets) add an extra layer on top of that.
So, in an upcoming beta build (likely next week), we'll be taking racials and on-use trinkets back off of the GCD.
This is, in my opinion, a very good change. As a Warrior, I've had mixed feelings about the change to cooldowns. I understand and even applaud the reasoning behind wanting to limit the all-or-nothing cycle cooldowns lead to in PVP. Plus, Warriors are very cooldown dependent in general, and that needs rebalancing. I feel like there needs to be some baked-in compensation for classes who are losing a lot of their oomph when their abilities go on the GCD, though And we have seen steps taken in this direction, but perhaps not enough. Making sure racials don't end up feeling useless is a very good move.
It's a beta test, so of course there's going to be iteration and scaling things back once you've gone too far with them, and I'm happy to see Blizzard willing to make those changes and not just dig in their heels. If you chose to play an Orc, you don't have to worry that your on-use racial abilities will be watered down, and if you're using a trinket and a DPS cooldown at once, it's still valid.