Official Overwatch LEGO sets are coming, but what will they be?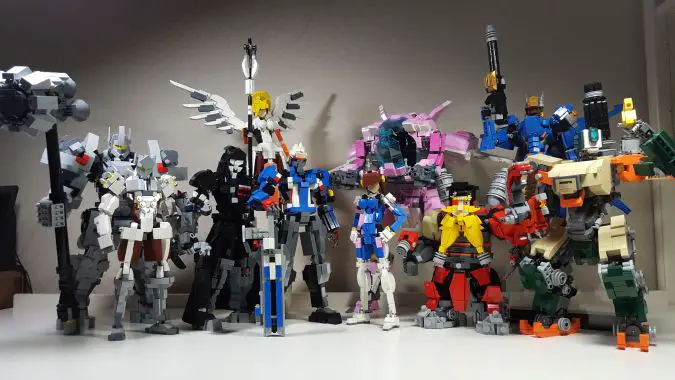 Fan-made LEGO creations aren't a new concept in the world of Blizzard. We've seen plenty over the years, ranging from Heroes of the Storm mini-figures, to whole StarCraft bases, all the way to several different kinds of Overwatch creations. And now, it looks like we'll be seeing a whole lot more from that last game: Activision-Blizzard recently announced official Overwatch LEGO sets are coming in the future.
Companies partnering with LEGO is nothing new. Disney has partnered with LEGO to release Star Wars, Pirates of the Caribbean, and other movie-based sets. Warner Bros. has several Harry Potter LEGO sets thanks to their partnership. And several other companies — DC Comics, Universal, Marvel, etc. — have all released their own variety of LEGO sets. However, this is the first time Activision-Blizzard has ever made such a partnership* — and, man, am I excited to see what they come up with.
Although no details regarding the sets themselves have been released, we can still at least try to glean some ideas based on the numerous other partnership-created sets mentioned above. For instance, nearly all of the various LEGO sets that have come from other franchises don't actually include sets where you build a character him/herself. Rather, any character-based LEGO-ification is done in the form of a mini-figure.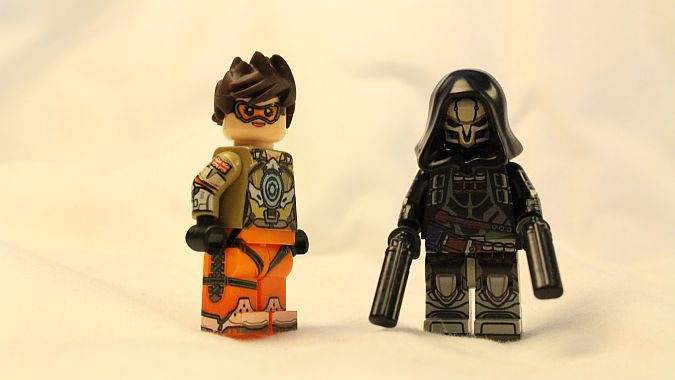 So, all those characters you see in the header image (which, by the way, are a fan's creation) and the one immediately above? I don't expect we'll see much in the way of those coming out of this deal. What's more likely is that we'll see memorable scenes and locations recreated. For instance, I wouldn't be surprised if one of the sets is the first capture point in Hanamura, complete with mini-figures of several heroes on both sides. Nor would I be surprised to see a scene where one team has just unlocked the Numbani payload — complete with all the surrounding buildings — and the team on defense is rushing to attack several heroes who are on the payload itself.
All of that said, I'd also be perfectly happy if Blizzard and LEGO took a more "LEGO Architecture" approach to some of the sets. No characters, just specific landmarks — Lijiang Tower, Chateau Guillard, the Eichenwalde castle — recreated in exquisite detail. There are some truly beautiful locations in Overwatch, and knowing LEGO's history with recreating real-world landmarks, I know they'd be just as beautiful once built. Plus, you'd have the added fun of, y'know, building them.
Regardless of what sets we end up getting out of this deal, I'm excited. Building LEGO sets is fun — no matter what your age, stop looking at me like that — and this seems like an opportunity to bring some of my favorite in-game locations to life. Plus, I think we can all agree, if we get LEGO Blizzard World set out of this, everyone wins.
*Mega Bloks, while cool in their own right, are not LEGO bricks. I will fight you on this.