What was Sylvanas lying about in "Three Sisters"?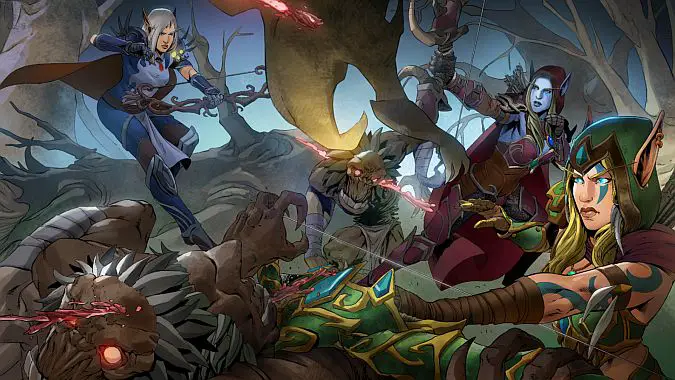 Yesterday, we were treated with our third and final pre-Battle for Azeroth comic, starring the Windrunner sisters in their long-awaited reunion. And, hoo boy, did it deliver! The comic, co-written by Christie Golden and Andrew Robinson, was longer than the previous comics, and a good part of that was because it took its time to develop its story. (Please note: If you haven't read it yet, you should go do so now.)
During the comic, the Windrunners play a little game that they used to play when they were younger, "One is a Lie." You may be familiar with this game already, but the gist is that you tell two statements that are true and one that is false. In some variations, whomever you're playing with has to guess which is the lie — in the comic, they all just reveal the lie after everyone's gone.
Anyhow, Sylvanas' three statements are as follows:
"There are times I wish I were still alive."
"I am proud to be the Warchief of the Horde"
"I will never betray you, my sisters."
The thing is, Sylvanas is the only one of the Windrunners to not reveal which of these is actually a lie. And given the ending where it's revealed she was clearly planning to betray her sisters, it seems like that's the lie… But would she consider that a lie? To her, undeath would unite them forever — which is something they all want, in some capacity or another. So is that actually a betrayal?
Plus, she seems to revel in being the leader of the Forsaken. Is there any way she'd ever wish she were alive? It doesn't seem so, but she also has a habit of asking players, "What joy is there in this curse?" So maybe there's a chance she doesn't always enjoy being undead.
As for being proud of her position as Warchief? It's hard to argue that she's not taking the position quite seriously or that she's not interested in securing the Horde's future. But she's also the type who works best in the shadows, behind the curtain.
So, while the ending of the comic implies that her third statement is the lie, there are arguments to be made for and against each. Which leads me to my question: Which statement do you think is the lie? What's your argument for that belief? I'm very interested to hear your thoughts on this one — after all, we may never get a concrete answer.