WoW
Jun 7, 2018 12:58 pm CT
Battle for Azeroth to have global launch, will technically go live August 13 for NA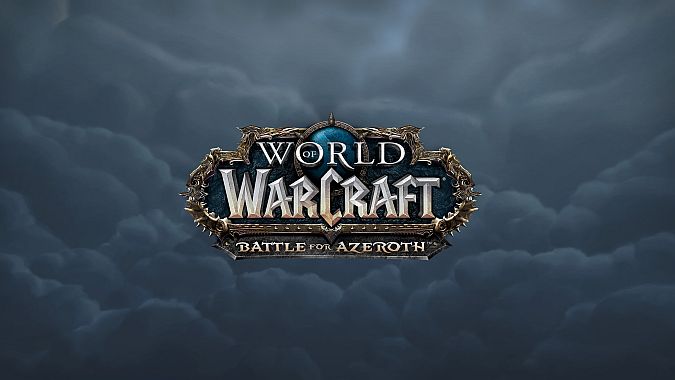 In a short but sweet blog post published not long ago, Blizzard announced that the Battle for Azeroth expansion would be launching at the same time across the globe. Yes, that means that every. single. region. is going to be logging into the World of Warcraft servers at the same time. More importantly, it means that several regions (including North America) will have Battle for Azeroth launch on Monday, August 13.
Blizzard was kind enough to make an easily digestible graphic to help you figure out just when your particular launch will be: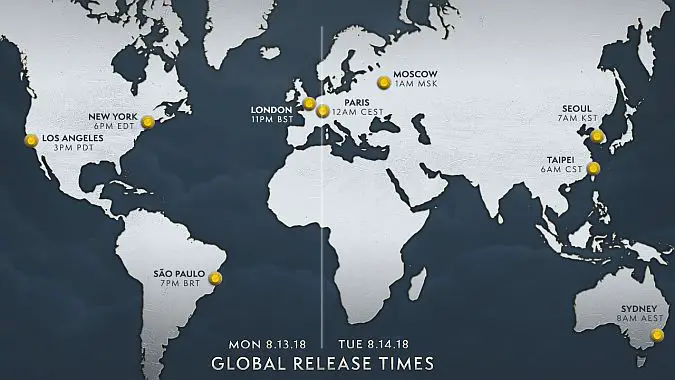 For those of you who prefer text, these are the launch times for various regions:
3:00 p.m. PDT on August 13 (NA)
6:00 p.m. EDT on August 13 (NA)
10:00 p.m. UTC on August 13
11:00 p.m. BST on August 13 (London)
12:00 a.m. CEST on August 14 (Paris)
7:00 a.m. KST on August 14 (KR)
8:00 a.m. AEST on August 14 (ANZ)
I'm a little conflicted upon hearing this news. Given the themes of the expansion, I genuinely think it's pretty cool that all Horde players and all Alliance players will get to yell their respective battle cries at the same time across the globe. Plus, as an East Coaster, it'll be nice not to have to log in slightly before 3:00 a.m. to play for once.
That said, it is slightly unfortunate that anyone who'd been planning to take Tuesday off for launch will probably have to adjust their vacation requests. Similarly, it just sort of… feels off having the expansion launch in the middle of the afternoon for some locations. Sure, we've had major patches drop whenever they're ready on a given day, but an entire expansion? There was something special about staying up until late into the night, rarin' to go.
Of course, the biggest concern I have is server stability. I realize that NA servers should not affect EU servers, EU servers should not affect KR servers, and so on. But even if there's no technologically sound reasoning for being nervous, I can't help but be a little bit. All I can picture when I hear "global expansion launch" is a bunch of poor Blizzard employees running around an on-fire office with paper flying everywhere and some dude with coffee screaming at everyone. (Yes, Blizzard is a farcical comic-book panel in my imagination, just roll with it.) Plus — and a bit selfishly — EU servers have typically been the ones where Blizzard catches game-breaking bugs and exploits in time to have them fixed for the NA launch. Now, if there's something that breaks leveling, we all suffer through it at once.
All in all, it'll be an interesting experiment. I'm still going to hop on right as servers go up, and I'm going to play the way I usually play. It'll make the pseudo-race to world-first 120 an official world-first race, and it'll mean everyone gets everything at once. Here's hoping it all goes smoothly.