What's your favorite WoW dungeon?
Click here for more photos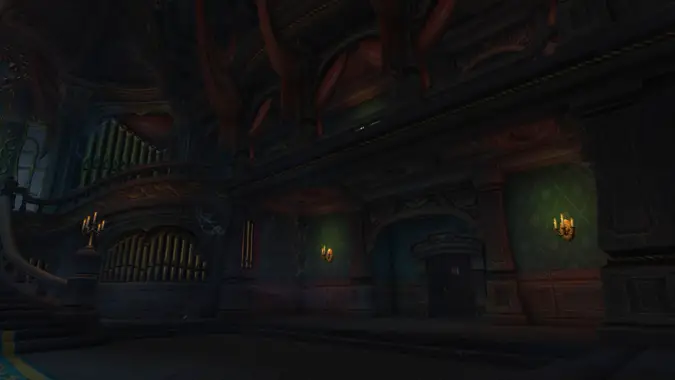 Look, we need to talk about Waycrest Manor, because I think it just handily punted out all opposition and arrived at the top of my dungeons list. I'm not the sort of player that runs dungeons over and over. I like the idea of Mythic dungeons, but I don't usually have the time to devote to running them regularly. But I love the general aesthetic each dungeon brings to the game — some more than others. I don't mind the occasional underground caverns, as long as the scenery is nice. But I really love running into buildings, for some reason. Scarlet Monastery, Stratholme, and Scholomance were all favorites in classic.
Waycrest Manor is something else entirely. Much like the city of Boralus in Battle for Azeroth, Waycrest feels…much more authentic than any structure prior to it. Yes, the place is overrun and haunted by all manner of horrific entities. But it feels like a house — a real house. Narrow corridors, smallish rooms and all. It's not just a dungeon framework made up to look like a house or a city, it looks and feels like someone lives there — or lived there, at any rate. It's a little bit like a maze, but the dungeon map makes it pretty clear where you need to go, and there are multiple paths to get where you need to be.
It's pretty perfect — in my opinion, of course. But hey, other people have other preferences, and I'd love to hear them. What are some of your favorite dungeons in World of Warcraft? What do you look for in a dungeon — what elements do you like the most? Are there certain kinds of environments that are more appealing to you than others? Do you prefer a straight shot with just a few rooms, or do you like labyrinthine mazes of corridors and caverns? Which dungeons are at the top of your list — and which dungeons are you looking forward to in Battle for Azeroth?