WoW
Jun 13, 2018 2:00 pm CT
World Quests and Emissary quests make a return in Battle for Azeroth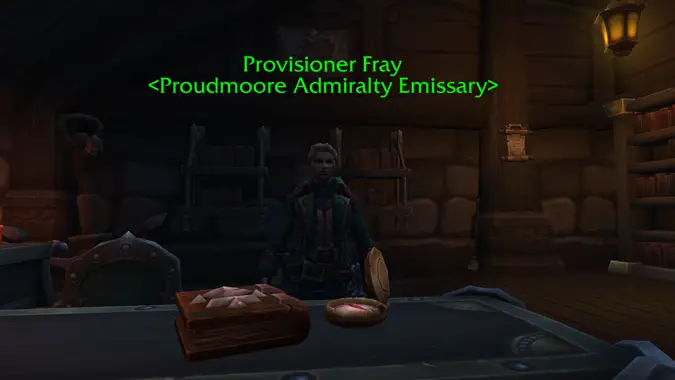 Along with World Quests, Emissaries will be making a return in Battle for Azeroth — with just a few small changes. Each faction has their own sets of Emissaries, and once you hit max level, you'll have the ability to open up World Quests. Obviously you'll need reputation to purchase Emissary rewards. Rewards include the standard array of gear, recipes, mounts, and more. Just like in Legion, Emissary objectives will open up on your map once you hit max level and start doing World Quests. Three slots are available on the map, and each reputation requires four completed World Quests to complete. The only exception to this is the Tortollan Seekers faction, who only require three quests for completion — just like the Kirin Tor currently do.
However, the method of rewards has changed. The delightfully dedicated team over at Wowhead have pulled together the details on rewards so far. Instead of the cache we're accustomed to, Emissary quests will just hand over bonus rewards. You'll automatically get 500 Artifact Power to spend on your Heart of Azeroth, as well as some kind of bonus reward. This could be gold, a piece of gear, War Resources (Battle's version of Order Hall Resources), or bonus Azerite. You'll also snag 1,500 rep with the associated faction, just like you do in Legion.
The lack of a cache chest may be because of a lack of cache rewards, or it may just mean the system isn't implemented yet. Legion's caches included the occasional toy or legendary item, neither of which seem to be involved in the Battle Emissary system just yet. At the moment, it's unclear whether or not Paragon reputation and Paragon rewards will be making a return. The Paragon system has had a mixed reception in Legion — some people appreciate the opportunity for extra rewards, while others aren't exactly happy with the amount of RNG involved in obtaining the rare mounts that can occasionally drop from Paragon chests.
Consider me someone who's leaning a little into the latter camp. While I've had pretty good luck with Paragon drops, the RNG means that people could be fruitlessly grinding on reputation for years with no reward to show for it. If Blizzard does decide to implement that kind of a system, I'm hoping it includes some kind of faction-specific currency. That way, even if the RNG gods decide you're exceptionally unlucky, you can still purchase the rewards at some nebulous point in the future.
I am, however, really happy to see the return of the Emissary system. It makes grinding rep at max level a little easier to accomplish, and it's a vast improvement over Mists and its nigh-endless supply of daily quests. It's encouraging to see the beginning signs of what will hopefully be a robust endgame experience, with just as many things to do at max level as we had in Legion. For more details on Emissary rewards and reputation, be sure to check out Wowhead.