WoW
Jun 22, 2018 11:18 am CT
Battle for Azeroth changes PVP ratings in preparation for biggest PVP push in years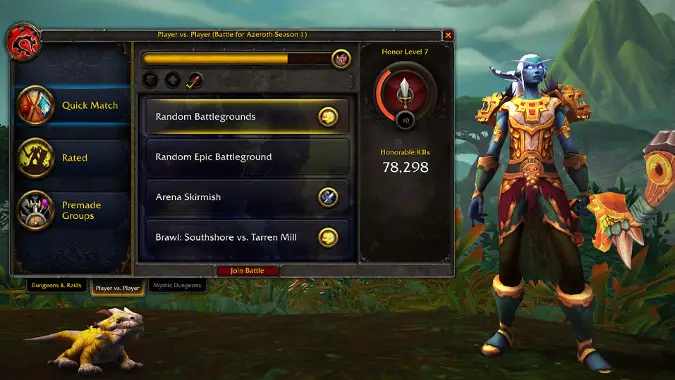 At first glance, the removal of PVP servers might seem like Blizzard wants to reduce the role of PVP in World of Warcraft, but after getting a chance to play with War Mode I think the opposite is true. The new PVP talents available through War Mode and the 15% 10% experience bonus [Ed's note: the bonus was recently nerfed on beta] definitely makes it feel like Blizzard wants people to PVP on every server. It feels like open world PVP is a focus, and that they hope it causes players to be willing to try and PVP in battlegrounds and arenas as well. And if I'm right, than the latest changes to PVP ratings coming in Battle for Azeroth are all part of that process.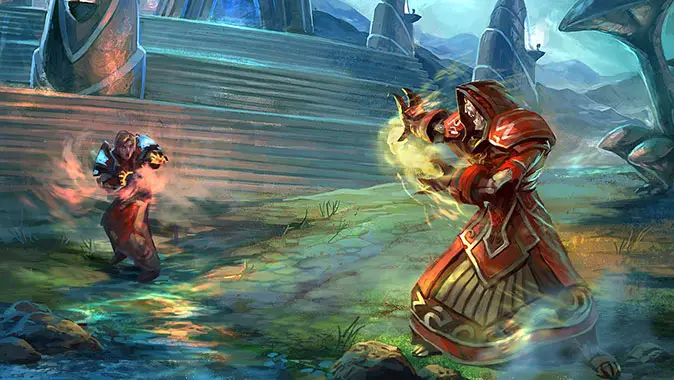 Brackets and ratings
For starters, PVP will now have brackets that you enter as you increase your rating. These brackets are directly connected to your rating, and unlike the way the game works on live, you don't have to wait until the end of a PVP season to know what your rating and bracket are — it will be apparent in the game interface. The brackets and their accompanying ratings are:
Combatant: 1400–1599
Challenger: 1600–1799
Rival: 1800–2099
Duelist: 2100–2399
Gladiator: 2400+
Going up in rating will cause you to go up a bracket. That means the rewards you earn while PVPing in that bracket will be of the ilevel associated with that bracket. How does it work?
With these updates, we want to make sure we're providing PvP rewards that are commensurate with someone's level of play. To this end, we're adding an end-of-the week reward along the lines of the weekly Grand Challenger's Bounty chests you can earn for doing Mythic Keystone dungeons. These weekly rewards can be collected from a chest in the Dueler's Guild PvP hub in either Zuldazar (Horde) or Boralus (Alliance).
If you've filled up your Conquest bar for the week, you'll receive a reward in the chest of an appropriate item level. The item level of the reward will be based on the highest bracket in which you won at least one game last week. For example, if you played and won at Duelist in 3v3, expect to receive a reward with an appropriate item level for your ranking at the end of the week. However, if you were rated as a Duelist in 3v3, but only participated in 2v2, you wouldn't receive a Duelist level item unless you had won a game in 3v3.
As you can see, the bracket you're in will control what gear you get from the chest. Much as PVE players can get better rewards by clearing higher Mythic+ level dungeons, so can PVP players by claiming a higher rating and climbing up the brackets. That way, how you're playing in rated PVP is directly and immediately related to progress in gearing in much the same way that managing to clear content in PVE related to progress in gearing. No more waiting for end of season rewards.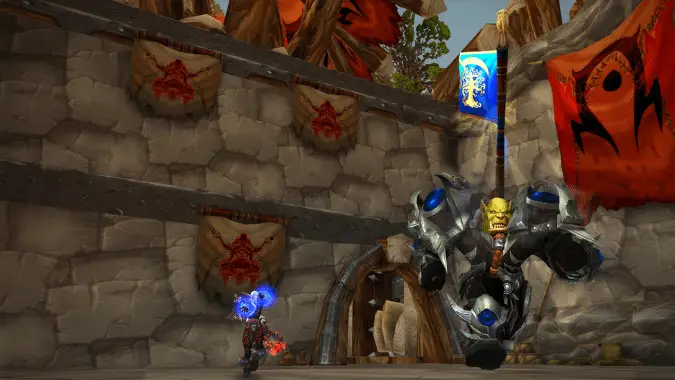 Waiting for end of season rewards
Wait, you just said we weren't doing that anymore!
Calm down. We're not waiting as much for them. You'll get rewarded a lot faster for doing well in PVP, with specific pieces of raid quality gear available every week as you progress through the brackets. But Blizzard is committed to there still being end of season goodies, like special titles (Gladiator, for example) and with an extra effort towards winning more games, you'll even be able to unlock a special end of season mount as a reward. Blizzard isn't abandoning everything we know. They're just trying to make it feel like you earn more rewards during the season as well as getting the big prestige one at the end.
There will also be a regional ranking system in place for players who earn 2400 rating and enter the Gladiator bracket. This will allow you to see exactly where you are in ranking in your region compared to other players. So if it's important to you to be the best like no one ever was, you'll know just how many people are ahead of you.
PVP is definitely changing, and we'll see how well these new systems work to get players interested in organized play in rated PVP.