Don't panic — here's what to look for and do when you jump in to patch 8.0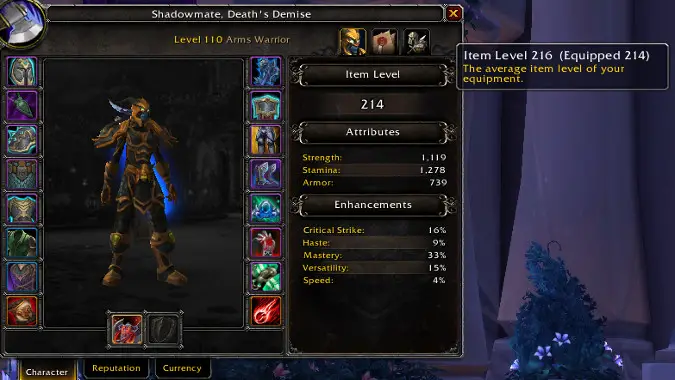 When talking about a patch that alters the game as drastically as Patch 8.0 does, I want to advise you to not panic. Before you even try and log on, please make sure your video drivers are up to date.  Battle for Azeroth — which 8.0 is part of — requires more out of your video card. In fact, it has higher overall system requirements, so make sure you're up to speed there.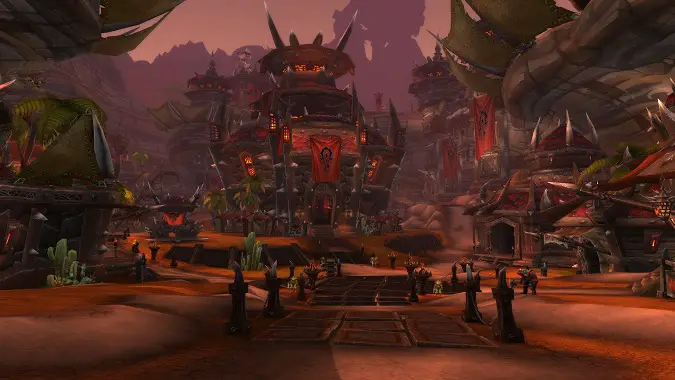 A whole new world
When you log on, a lot will be different. Your addons will possibly be broken, and you may want to check to see if your favorite ones have been updated yet. A lot of addon makers hit the PTR and beta to make sure they can get their addons up to date in time for big patches like this, but you may have to wait a while for other addons to catch up.
You'll have to relearn your class and specialization. For some of us, it won't be a big deal, For others, it'll require a lot of relearning. Some specs feel pretty empty without the power of their Artifact. Spend some time hitting a dummy and looking over your talents. There are a couple of reasons why you'll feel drastically less powerful — the item squish and the loss of the Artifact traits and levels.
Item squish and Artifact changes
Yes, your stats will be drastically different. Item levels aren't just being squished, they are being collapsed. As an example, my Warrior who was at ilevel 940 on live ended up at ilevel 214 on the beta. The reason this isn't a cause for panic is that this is happening to everyone, not just you. The world is in the process of being adjusted.
Your Artifact weapon will still exist, still be equipped, and still be useable as a weapon. You will not have to run out and try and find some green to tide you over for the next month. What will be happening is that your Artifact's levels and traits are now wiped. You won't be able to level it any more, save by inserting relics in it that will increase its item level. It's a stat stick and a weapon now, and that's all. Special attacks or abilities the weapon gave you will no longer be available.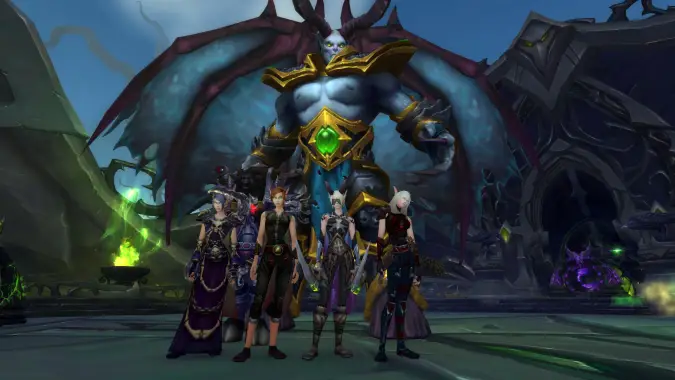 The game will adjust too
One thing I want to make sure to bring up — Blizzard themselves are going to make adjustments after the patch is live. This is a guaranteed thing. Despite having tested the Beta for months and the PTR for over a month, there will be things they missed. They're human, and this is a large patch with a lot of systems changes. If something you're used to doing doesn't work right — if you can't solo an old raid you used to clear with ease or you're not able to heal as well as you were before, don't panic. Bring it up, certainly — constructive feedback will be useful as Blizzard tunes for the next month or so.
So what should you be doing? Well, you can still raid or run dungeons, if that's what you've been doing. The Mage Tower is gone, but all the other content is still available. You can still work on other Artifact appearances. You can do World Quests, hit LFR, and even try out the new War Mode for PVP.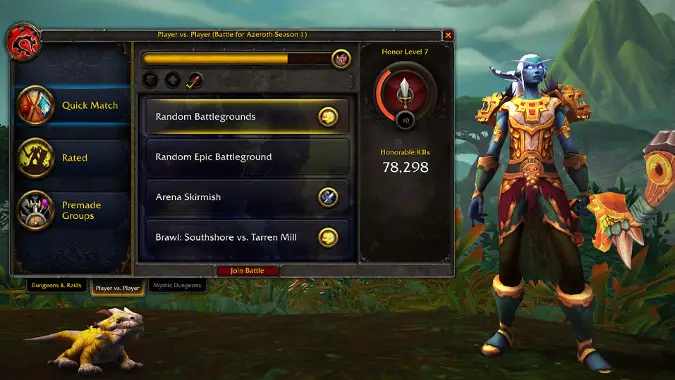 War mode and the new PVP system
Remember, when you log on in patch 8.0, there are significant changes to PVP. War Mode will be enabled, and PVP realms are now a thing of the past. If you've been playing on a PVP realm and you want to keep that free for all PVP feel you've had this whole time, just make sure to head to Orgrimmar or Stormwind and activate War Mode.  The only difference here is that you can do this on any realm now. Don't forget, you can only turn War Mode on or off in your capital city.
Once you activate War Mode, it stays on until you return to a capital city and turn it off again. In addition to War Mode, you can still run Battlegrounds and Arenas and other PVP content. There's also a PVP post-season going on. You can use your time PVPing in 8.0 to get some better gear so that when Battle for Azeroth leveling starts up, you'll be ready.
Generally speaking, the best advice is probably not to panic. Things will be very different, but WoW is still the same game. You have a month to get used to the changes before you start leveling in Zandalar or Kul Tiras. The best way to acclimate yourself to all the changes is simply to go out and play the game.