WoW
Jul 17, 2018 1:09 pm CT
Are the WoW servers up yet? Yes!
Updated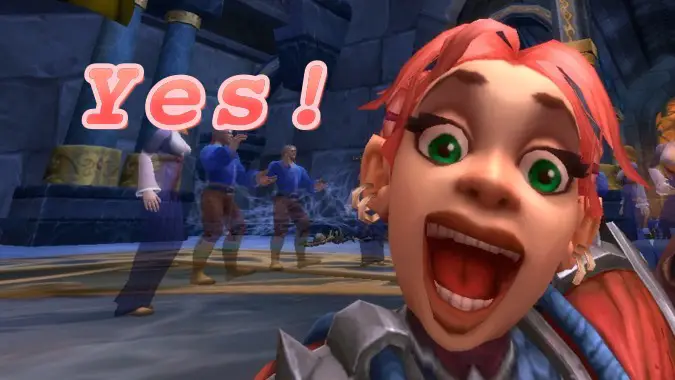 Update: Yes, the servers are up. (And early, too!)
The #BattleForAzeroth Pre-Patch is live! Helpful links below.
➡️ Driver Update Info: https://t.co/rN8CQIdycy
➡️ Updated System Requirements: https://t.co/rTmI9lZeEP
➡️ Patch Notes: https://t.co/ieVhco6oHn pic.twitter.com/lK8qcETIQS

— Blizzard CS – The Americas (@BlizzardCS) July 17, 2018
But you can still see the original iteration of this post below if you really want to.
Sorry, everyone, but the servers have just gone offline and we're in for a long maintenance today. The WoW servers are scheduled to be down from 7AM PDT to 3PM PDT (which is 10AM to 6PM for you on the east coast). And while the Blizzard team has done a great job of getting the servers up early lately, there's going to be some noticeable downtime today. I'll be back here to let you know if anything changes.
So what should we do while we wait? I'm thinking about playing some Hearthstone, or maybe I'll hang out in the Queue comments.
Breaking news update, maintenance continues with no end in sight, and this is what Blizzard has decided to kill time with today:
To celebrate #WorldEmojiDay, decode the emojis, guess the #Warcraft NPCs, and the spoiler*:

🥶👑
😈⛈️🤬
⏲️👧
🔥🐼
🧝‍♀️🤫🌬️
☠️🏹
☀️👱‍♂️
🧙‍♀️❄️
⚡️👦⚡️
🌲🔥

(*NPCs are not necessarily connected to the spoiler!)

— World of Warcraft (@Warcraft) July 17, 2018
But I'm not sure I'm up to emoji guessing games. So what are the rest of you up to today?