What do you do when you don't want to play?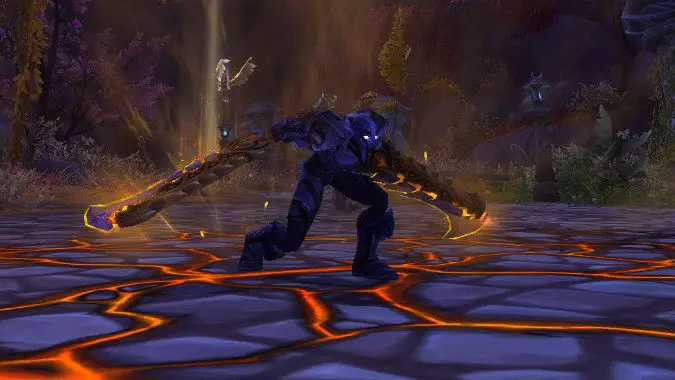 I'm going to be up front — I don't want to play WoW right now. I'll be there when Battle for Azeroth drops and the current storyline is over, but I simply do not want to play the part where Teldrassil burns. I will play it, because it's my job, but I'm really not feeling it right now.
And that happens from time to time — ask me about the end of Burning Crusade when I was so heartily sick of the Isle of Quel'Danas that I stopped playing until Wrath came out. Or the similar break I took at the end of Cataclysm. I tanked Spine of Deathwing until I couldn't stand to play the game any more. I knew I still liked WoW, but I wanted the stuff I knew was coming more than what I currently had.
I know what I did — I went and played other games. Lately what I'm doing is an absolute metric ton of Diablo 3 and Knights of the Old Republic (yes, a fifteen year old game, but it's a good fifteen year old game). They've been filling the void while I wait for Zandalar and Kul Tiras. I've been playing WoW for fourteen years and I realize that sometimes I just need a break and to do something else with my time — read some books, do some writing, play other games. I'm already eagerly plotting my dinosaur Druid and my wickerpunk Druid and a whole lot of weird shapeshifting fun, but until I can start that journey I'm taking a break.
Do you? And if you do, what do you do with your WoW time? Do you play other games, read, watch some movies? Do you go completely cold turkey, like I did during Cataclysm? Or do you still log on for stuff like transmog farming and such, like I'm doing now? What do you do when you don't feel like playing WoW?