The Overwatch World Cup is on now! Here's how to watch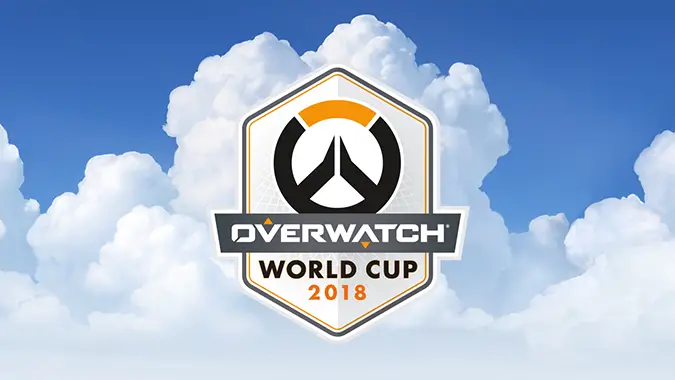 Overwatch League Season 1 is over, but many of its most notable players are still competing for the Overwatch World Cup. The first set of matches start on August 16 and don't finish up until August 19, so you'll have several games to catch if you want to see who moves on to the top 8 at BlizzCon 2018.
The South Korea group stage will take place at Studio Paradise in Incheon, South Korea. Six teams, including Russia, Finland, Chinese Taipei, Japan, South Korea, and Hong Kong, will compete to be one of the top two within the group. Those two teams — who receive $15,000 just for playing in the qualifiers — will move on to play in the finals at Blizzcon in November and receive $16,000.
If you're a Philadelphia Fusion fan, you should know that George "Shadowburn" Gushcha will be on the Russian team as a DPS player along with the Boston Uprising's Stanislav "Mistakes" Danilov.
Finland has a whole bunch of players plucked from the OWL, like the Fusion's Joona "Fragi" Laine, Dallas Fuel's Timo "Taimou" Kettunen, Houston Outlaws' Jiri "Linkzr" Masalin, Florida Mayhem's Joonas "Zappis" Alakurtti, and the Los Angeles Gladiators' Benjamin "BigGoose" Isohanni and Jonas "Shaz" Suovaara.
The South Korean team is a list of New York Excelsior players, with notable additions like Jong-ryeol "Saebyeolbe" Park and Sung-hyeon "Jjonak" Bang. The Fusion's own Jae-hyeok "Carpe" Lee and the Los Angeles Valiant's Pan-seung "Fate" Koo are also in the roster.
The other three teams have several members from Contenders Season 1 and 2 and the Open Division, but none of them come from OWL likely because those countries don't have their own teams yet. The World Cup page has a list of all the team members if you're curious.
This is how the schedule breaks down for the four days of the event.
Thursday, Aug. 16
Russia vs. Hong Kong, 8 p.m. PT
South Korea vs. Chinese Taipei, 9:45 p.m. PT
Hong Kong vs. Finland, 11:30am PT
Friday, Aug. 17
Russia vs. Japan, 1:15 a.m. PT
Finland vs. South Korea, 3 a.m. PT
Hong Kong vs. South Korea, 8 p.m. PT
Japan vs. Chinese Taipei, 9:45 p.m. PT
Russia vs. Finland 11:30 p.m. PT
Saturday, Aug. 18
Chinese Taipei vs. Hong Kong, 1:15 a.m. PT
South Korea vs. Japan, 3 a.m. PT
Finland vs. Japan, 8 p.m. PT
Russia vs. Chinese Taipei, 9:45 p.m. PT
Japan vs. Hong Kong, 11:30 p.m. PT
Sunday, Aug. 19
Russia vs. South Korea, 1:15 a.m. PT
Chinese Taipei vs. Finland, 3:00 p.m. PT
You can stream all of the games over on the official Overwatch Twitch channel as they go live.