WoW
Aug 22, 2018 2:00 pm CT
Battle of Azeroth has some amazing music, and now you can stream it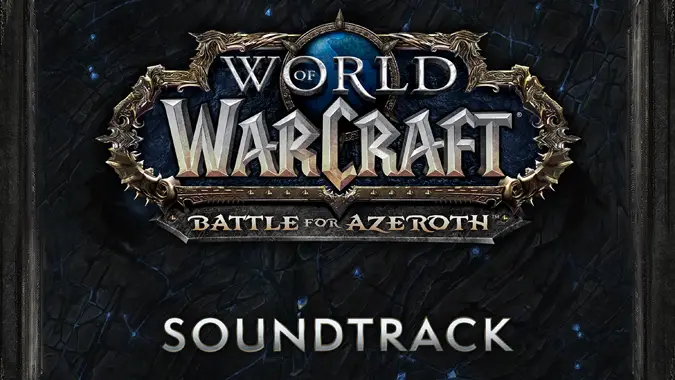 I think Battle for Azeroth might just have one of the best soundtracks in WoW. Yes, that's a personal opinion, but I'm a sucker for sea shanties and music that sounds like it belongs at the Renaissance Faire. This expansion is loaded with music that fits that description, and it's a delight to listen to. The soundtrack for Battle for Azeroth was initially available via a digital code in the Collector's Edition, but now everyone can listen to the tunes via Spotify.
The #BattleForAzeroth soundtrack is now on Spotify! More digital outlets coming soon. Proud to have contributed alongside @derekmduke, @GlennLStafford, #SamCardon, @davidarkenstone, @ClintBajakian, @LeoKaliski and more! #VGM https://t.co/Oi8ZabFUz4? https://t.co/PmpQYudhBo

— Neal Acree (@neal_acree) August 19, 2018
My two favorite tracks on the list are both kind of minor pieces — Pride of the Seas and The Grand Bazaar. Both are more like background tracks to populated areas. Pride of the Seas has some amazing tavern bits at the end of it, with chatting, laughter, clinking glasses, and the occasional chorus of singing voices. Meanwhile, the flutes on The Grand Bazzar are just gorgeous to listen to.
I can't really listen to vocal tracks while I'm working — nine times out of ten I'll end up typing lyrics instead of whatever I actually intended to write. So instrumental soundtracks like this are what I usually lean on. They help put me in the mood to write without the distraction of lyrics being sung. And every composer involved in this particular lineup did an absolutely amazing job composing the kind of music that will happily keep me writing.
I really only have one gripe about the soundtrack — it's only 20 tracks long. Some of the background pieces I've heard while questing aren't included in the list, like the evocative siren songs that play in certain areas of Tiragarde Sound. And the biggest crime of all? That absolutely stunning rendition of Daughter of the Sea from Warbringers: Jaina isn't included in the official soundtrack.
Putting all that aside though, there's absolutely nothing wrong with the soundtrack. I just wish there was more in it. Maybe we'll get a companion album at some point down the road. The soundtracks for Wrath of the Lich King and Mists of Pandaria both eventually had second volumes that were released at BlizzCons — maybe we'll see something similar for Battle for Azeroth. Until then, I'll content myself with adding this particular playlist to my Spotify lineup.