What's your Blizzard history?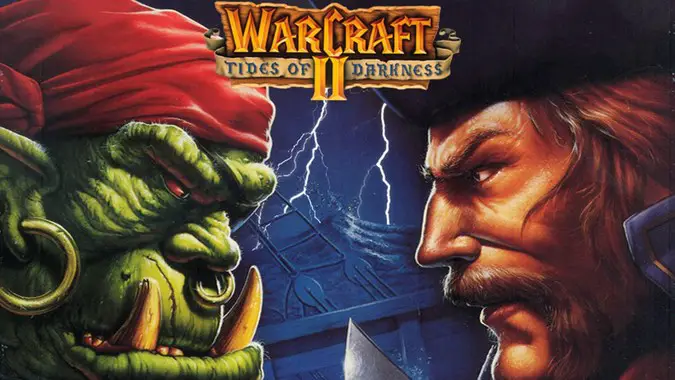 I don't remember how old I was the first time I played Warcraft: Orcs & Humans. I just remember being excited about commanding a little army of Orcs on my friend's computer — until we got into the caves and there were giant spiders, that is. I was less excited about those.
From my first steps in Orcs & Humans, I caught the Blizzard fever. I did anything I could to get my hands on more of their amazing games; I played them all. They had great gameplay and cinematics, and I loved clicking on Peons until they told me that they "Weren't that kind of Orc." I read the manuals to soak up every bit of story and art that I could, and even listened to the game soundtracks. The care and attention they put into their games really showed.
Playing Warcraft 2: Tides of Darkness and the expansion, I'd take hours meticulously harvesting every piece of gold, tree, and puddle of oil. I would make my own stories in the level editor and build special camps for the hero units. I'm sure that Cho'Gall appreciated the Ogre Mounds that I built all around him. When Starcraft came out, I had to scour the hard drive on the home computer to find the eighty megabytes necessary to install. Even then, it took a lot of patience to play because everything loaded and ran so slowly — but it was worth it. When Starcraft: Ghost was announced, I was going to buy my first home console based on which it was going to be playable on.
Staying at my folks place for the long weekend, and looks like I've got some reading material. Ain't these a blast from the past! pic.twitter.com/A9ZwqoaHpl

— Cory Taylor 💙 (@CoryjTaylor) August 31, 2018
World of Warcraft was the game that I bought my first computer for since the old iMac I was playing on didn't quite have the specs to run it. Making the jump to MMO was my first experience with being able to share my love of these games with other people. I made friends with people from all over the world and set about exploring Azeroth. I don't only play Blizzard games, but they've been a huge part of my life from a very young age. I don't think that I would be the person I am today without them.
What was the first Blizzard game you played? Did you only start recently with Overwatch or World of Warcraft? What drew you to their games, and what made you keep coming back?