What's your in-game "White Whale"?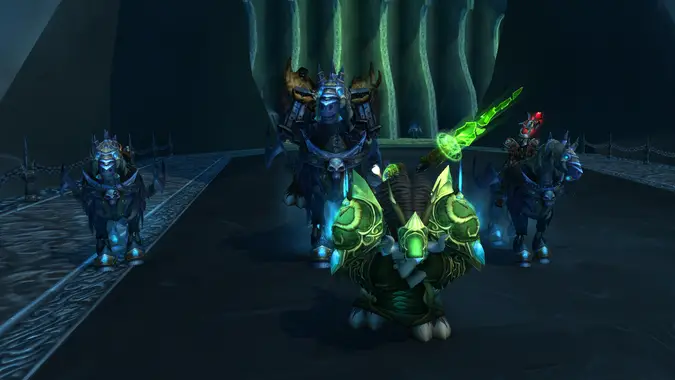 That's me up there, sad that I don't have Invincible. It doesn't seem to matter how many times I go back and fight Arthas, I never get it. I'd take good care of it! I'd make sure it had plenty of exercise, and was well-stocked with whatever it is that undead horses eat (undead hay?). At this point, I've resigned myself to never getting it. In fact, after I took this picture, I went and killed Arthas again — and still didn't get it. It's become an obsession, much like Captain Ahab and the whale from Moby Dick.
I'll run Icecrown Citadel on multiple characters in a week. Sometimes I go left, sometimes I go right. Sometimes I think that maybe if I leave Professor Putricide for last, some of his "Good News!" will rub off on me. I'll swap my armor appearances to something from Wrath of the Lich King to try to fool the game into thinking that I'm supposed to just get the mount. Surely, if I look like I belong, Arthas will just hand over the goods. Sometimes I'll even go and get a pair of lucky socks and wear those before taking the teleport up to Arthas. They have kangaroos wearing boxing gloves on them, and I feel very lucky while they're on my feet. It hasn't helped yet — but next time it might!  I'll do whatever I can to try to change my luck.
I think we all have something like that. An item or a mount or a pet that no matter how many times you go try to get, you're just never able to. That could be because of a bad roll the one time it did drop, or just a lack of luck all around. Some people have trouble with the mounts from the Holidays. Those are extra tough because they're only available for those couple of weeks. I don't even want to get into how many times I went to battle the Headless Horseman before I got his mount.
So, what exactly is your "White Whale"? What is the thing that no matter how obsessed you are with it, you just can't get? Are there any rituals you do to try to make yourself extra lucky? Do you have your own pair of lucky socks?