News
Oct 3, 2018 5:29 pm CT
J. Allen Brack is the new President of Blizzard Entertainment as Mike Morhaime steps down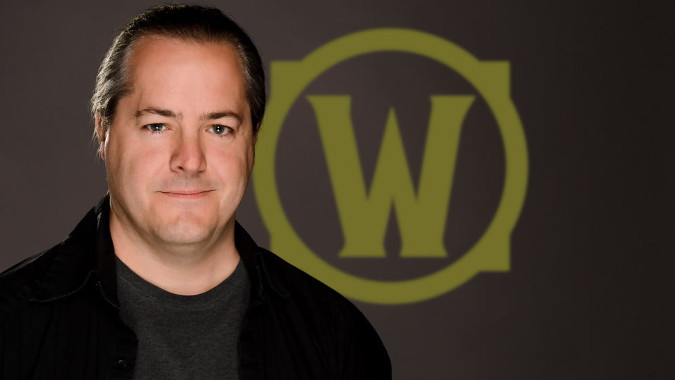 J. Allen Brack has taken over the helm of Blizzard, with Mike Morhaime stepping down into an advisory role.
If you've been a long-time Blizzard fan, you probably know who Mike Morhaime is. One of the founders of Blizzard Entertainment alongside Frank Pearce and Allan Adham, (actually, they founded Silicon and Synapse, which would go on to become Blizzard eventually) and the President of the company, he's essentially been a guiding presence at the company since its inception. You may know Morhaime from his many BlizzCon appearances, his love for esports, or his really awesome BlizzCon shirts (I always deeply envy those shirts) but he's been there, running the company as President for literally its entire existence.
That changed with this announcement by Activision Blizzard that J. Allen Brack, the current Executive Producer on World of Warcraft, will be taking the reins as Blizzard's President, while founder Allan Adham and Chief Development Officer Ray Gresko will be moving onto the company's executive management team. Brack has been with the company since 2005, when he came on as a Producer on World of Warcraft after having been a Producer on Star Wars Galaxies. The new job takes him from his roles as Executive Producer and VP for WoW — no word yet on who will be replacing him in the drivers' seat for the venerable goliath MMO.
I'm curious of course as to what exactly is going on. It's strange to see Morhaime go — he's been such a fixture at BlizzCon and so much a presence at Blizzard and the company is indelibly stamped with the marks of his personality and time at the head. Brack's certainly got a lot of experience leading up a huge team — WoW is a monster, after all — so we'll get to see how he handles everything. The release says that Morhaime is staying on as a strategic advisor, which to me sounds like a voluntary exit rather than a forced ouster — maybe he just finally decided to retire.
A momentous day for Blizzard, which has had the same President throughout its existence — from the Davidson and Associates era through the Vivendi years and from 2008's Activision acquisition, Mike has been there, has been the President. Pretty much everything you see today at Blizzard, every game, every decision is in some way part of Mike Morhaime's legacy.
Update: Blizzard has released statements from both Mike Morhaime and J. Allen Brack, which certainly sound like this was a voluntary decision on Mike's part. Brack also couldn't resist teasing us with talk of surprises at this year's BlizzCon, which now has my ears fully perked up.