Blizzard puts out at-home BlizzCon Virtual Ticket party kit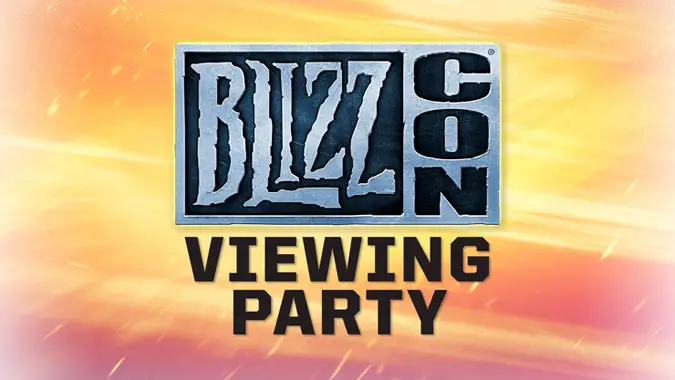 If you can't make it to the annual convention, Blizzard is making it easier to host your own BlizzCon party at home. A lot of the fun of BlizzCon is being around all the people and feeling the general excitement. When watching the Virtual Ticket at home, you tend to miss out on that interaction. So this year they have put out a free, downloadable BlizzCon Virtual Ticket Viewing Party Kit booklet to accompany the Virtual Ticket and make the fun of BlizzCon a little more social and tangible for at-home viewers.
The booklet comes as a PDF file and features recipes and games to get into the BlizzCon spirit. Included in the party kit are:
Tips for throwing a party
Coupon code for the Hearthstone Innkeeper's Tavern Cookbook (doesn't seem to be active yet)
Party Appetizer Recipes
Drink Recipes
Official BlizzCon Music Playlist link for Spotify
Character Sketch Tutorials
BlizzCon Bingo Cards
Esports Brackets
BlizzCon Trivia Game
It seems like Blizzard is moving away from BlizzCon merely being a source of information and more toward making it an entertaining experience. Let's be real, we generally go to the press sites for a rundown of the meaty information anyway. With an emphasis on the "fluff" panels this year, it seems like Blizzard is trying to make the Virtual Ticket more fun. There are a lot of unique panels that offer behind the scenes looks into what goes into making the games, from the technical engineering details to how the art and cinematics are made. There may even be a way to join Viewing Parties or chat with others, based on the additional section on the BlizzCon Event page that Perculia noticed.
But even if a Viewing Party isn't feasible for you, you can still play with your friends on the WoW Classic demo.