WoW Classic demo will be playable at BlizzCon and at home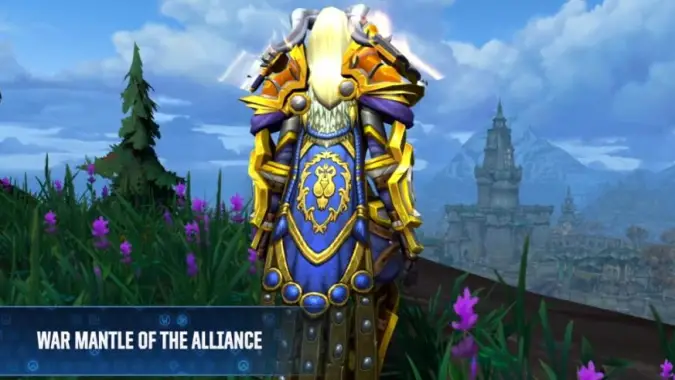 Game Director Ion Hazzikostas and Executive Producer J. Allen Brack dropped a surprise BlizzCon 2018 announcement today: The World of Warcraft Classic demo will not only be playable at the con's demo stations, but Virtual Ticket holders will be able to play at home at the same time! The demo will go live directly after opening ceremonies on Friday, November 2 and the servers will stay up through Thursday, November 8. No further details were given, but were promised soon.
Also announced today is all ticket holders will receive faction-themed cloaks in addition to this year's goodie bag for attendees. The War Mantle of the Alliance cloak spots the blue and gold Stormwind lion design while the War Mantle of the Horde cloak is classic red and black with the Horde logo. In addition to the cloaks, ticket holders will also receive faction-themed war banners in the same style.
And don't forget there are even more rewards for being a BlizzCon ticket holder being rolled out in the coming weeks for Diablo, Hearthstone, and StarCraft 2 players. Rewards for Overwatch and Heroes of the Storm have already been revealed.
Are you excited to try the WoW Classic demo so soon?