The fastest ways to get loot boxes for this year's Overwatch Halloween Terror event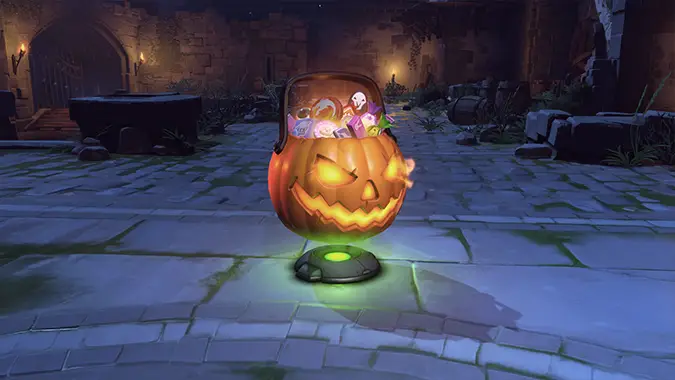 Like with every new Overwatch event, Halloween Terror 2018 brings with it buckets of new cosmetic items to earn and equip from loot boxes. If you don't have the credits to spare, here's how to efficiently earn loot boxes throughout the event.
Every Overwatch event launches on Tuesdays, so Halloween Terror should be hitting the live servers soon. In a perfect world, you would have started getting ready on Monday after the Arcade mode loot box reward system reset — because the first loot box is rewarded to you after your third win, it's best to stack up two wins to not waste any time come event launch day. With Halloween Terror, you'll be able to routinely do the PVE Junkenstein's Revenge mode to earn your wins toward the boxes pretty easily, unless you are more of a PVP fan. It doesn't really matter which Arcade mode you do as long as you can pretty consistently get wins.
Here's where things get tricky. In Overwatch, you get rewarded a loot box for every time you earn enough experience to level up. You gain experience for tons of stuff including: won games, time spent, medals, group bonuses, endorsements, and more. Blizzard has done a shockingly good job at making it hard to pick the most efficient mode when it comes to earning experience.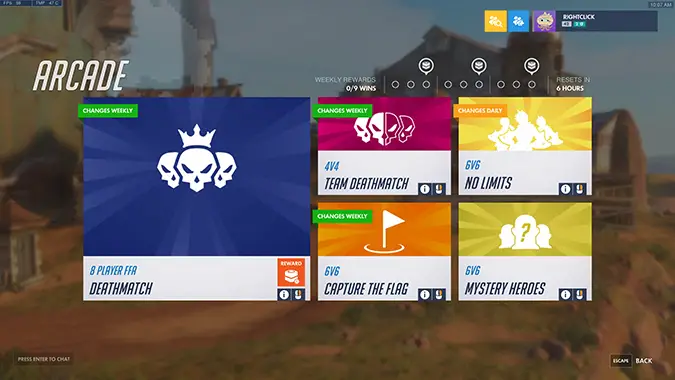 There have been a ton of threads and posts trying to calculate which mode gives you the best experience, but most of the math points to Quick Play over either Custom games, Competitive, or Arcade. Even though you get more experience for the time you spend in a typical Competitive game, Quick Play, especially when you're in a group, hits the sweet spot for experience per hour. Not only can Competitive have long queue times, it also can do a number on your Skill Rating. If you're simply racing to get loot boxes, you should spend your time in Quick Play and make sure to endorse people for that little 50 experience bonus.
Lastly, it's a good idea to play a hero that consistently gets gold medals for those experience bonuses. Mercy or Moira are good choices for consistently getting a gold medal in healing. I'd say D.Va or Winston would be good choices for consistently getting gold eliminations. Either way, play what you're good at, and try to play well, and you'll get loads of experience that will lead to some spooky new skins.
The best part about all of this is that it applies to any event. So, get out there and start grinding some loot boxes!