12.7 million dollars raised by Pink Mercy skin is being put to great use by BCRF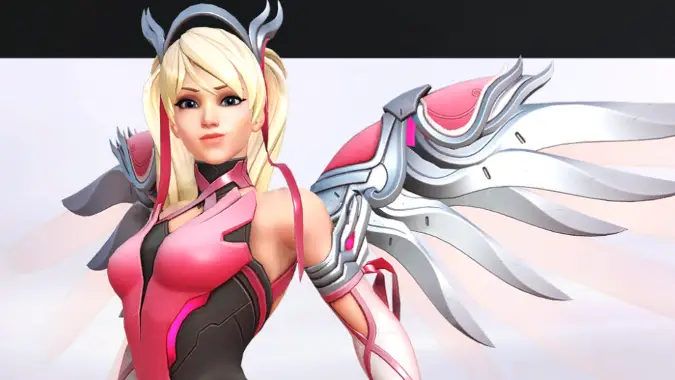 It's never a bad thing to hear that 12.7 million dollars is being donated to fight breast cancer. I can't think of a downside to that. Even the most cynical among us would have to admit that when Blizzard decided to make its first foray into an Overwatch charity skin, the Pink Mercy skin, they managed something pretty amazing.
Healing stream engaged!

Here is how @BCRFcure is using your Pink Mercy donations to fight breast cancer.

🎀 https://t.co/ipj6CRqc5E pic.twitter.com/f3GYP9CExD

— Overwatch (@PlayOverwatch) October 16, 2018
I guess you can never underestimate the positive power that can be generated by selling people a pretty skin for their Mercy and giving the money to fight cancer. The $12.7 million that Overwatch players put towards the skin is the largest donation in the history of the Breast Cancer Research Foundation from a corporate donor, and as part of Breast Cancer Awareness Month, the BCRF shared some details about what they're doing with that money.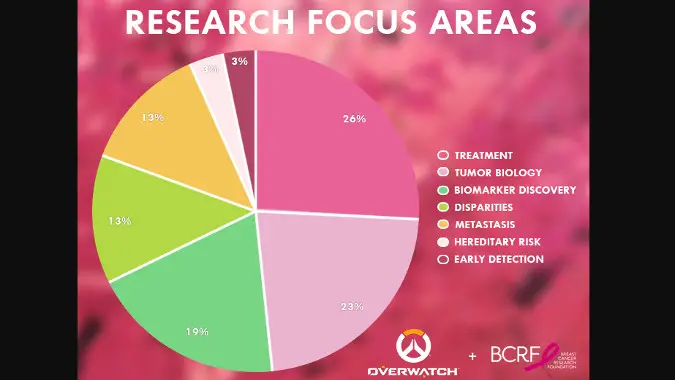 I really can't gush enough about seeing real, tangible results from something like buying a pretty skin for a video game. There are three programs BCRF is using the money for — BCRF Precision Prevention Initiative, BCRF Translational Breast Cancer Research Consortium Award, and 25 Annual BCRF Research Grants.
The Precision Prevention Initiative will convene a think tank for the purposes of gathering specialists to design how the BCRF requests submissions to fund new research into keeping people from getting breast cancer, and the Translational Breast Cancer Research Consortium Award will fund clinical trials for new treatments aimed at helping those patients with breast cancer. And those 25 research grants are vital — they help keep people who are working to stop breast cancer working. The chart above shows you how that money will be divided between various approaches.
This is a real thing that any of you who bought a Pink Mercy skin helped make happen, and it's a great thing to see. It's sometimes hard to deal with how terrible the world can be, but moments like this, when a small positive decision becomes part of an overall good, help create a sense of hope. There are people out there whose lives will be positively affected by what you did in a video game, and that's pretty great.