BlizzCon 2018 is coming! Is it time to panic yet?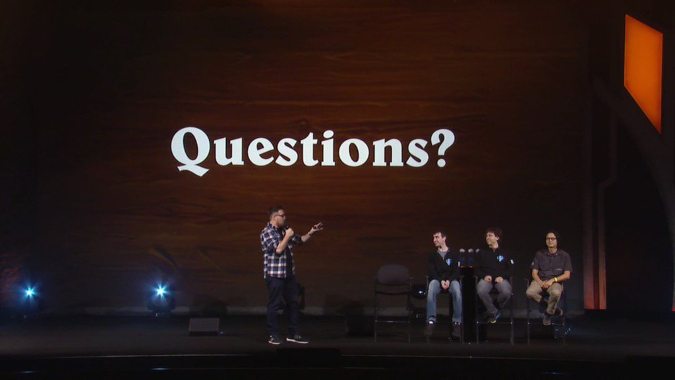 BlizzCon 2018 begins in a little over two weeks and I just had my first panic attack. It's a mixture of 50% excitement, 50% anticipation, and 50% pure, unadulterated panic. Yes, I'm running at 150% right now.
I'm excited to see what's coming up for WoW. With Patch 8.1 already announced and on the PTR, the devs can't possible be previewing 8.2 so soon, can they? My guess is that they are going to talk about what they have planned for the next year of Battle for Azeroth (or as I always hear in my head: Battle for Snazzeroth, don't ask me why). They will do this while trying not to roll their eyes at the umpteenth question about Azerite Armor Traits balancing.
Though we're getting a taste of WoW Classic at the con, there are still many questions that need to be addressed. How will they handle broken class balance from Vanilla? Will the Classic server unlock later expansions as time goes on like other longtime MMOs have done? Most importantly, are we going back to that janky talent tree?
The anticipation is what's really getting me. The annual bombshell announcement at the opening ceremonies, for example. What band will close out the con? And, most importantly, if I can beat Mitch the demo stations when the floor opens.
But there is also a certain amount of dread. The hype for the upcoming Diablo announcement is off the charts and if it isn't Diablo 4, is everyone going to lose their mind? And can Blizzard get me to care about Heroes of the Storm again? (Magic 8 ball says…maybe.) Finally, will I regret that $20 food truck sausage dog like I did last year…
Are you on the hype train yet or playing it cool until the opening ceremonies?