Illidan is not prepared for Blizzard's response 7-year-old's fan art — and neither are your emotions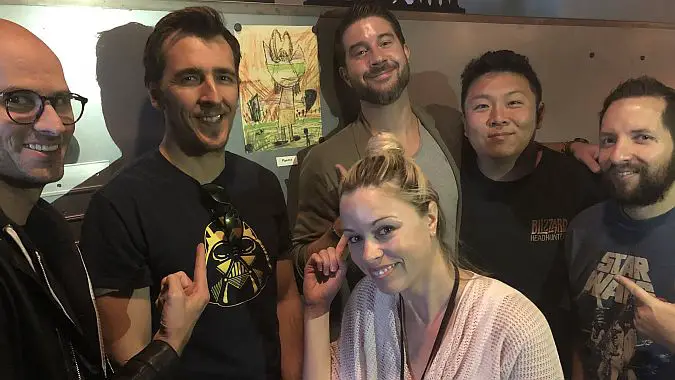 It's a fairly common kid thing to draw the world around you — and that perhaps includes things like winged demons if your parents play a lot of World of Warcraft. When the annual Student Art Contest rolled around, a 7-year-old artist probably thought to herself, "Hey, I'm a student," and wanted her mom to submit her amazing drawing depicting the very character the Blizzard account issued their call-to-action with — Illidan Stormrage. She did — and the response from Blizzard will melt even the coldest of hearts.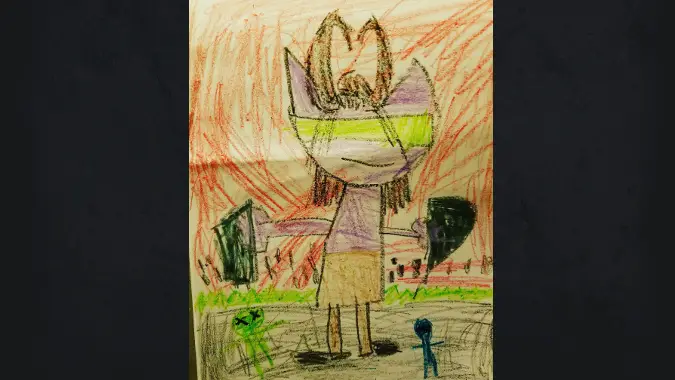 That's a lot of detail for a 7-year-old! She got the bangs and the glaives perfectly, did a great job of foreshortening Illidan's horns, and the X eyes on the fel-tainted dude he killed are just perfection. So is that smirk. The two different fel greens are a great choice, too. She captured Illidan perfectly. My 7-year-old wouldn't be able to resist — at minimum — giving Illidan eyes shaped like hearts with long eyelashes. But I digress.
The good folks over at Blizzard loved her artwork, naturally. And even though they didn't automatically grant her a scholarship for the year she's eligible, they did introduce their huge Illidan statue to her Illidan. Senior Art Director on WoW, Chris G. Robinson, encouraged her to "keep creating" as well.
This is going up on the wall in the @Warcraft art team area tomorrow, and it might be the best student art contest entry yet. Keep creating, daughter of @AGirlAndHerPets, you've got what it takes https://t.co/WNq5nRdA9k

— Chris G. Robinson (@artofcgrobinson) October 16, 2018
If you have a young artist who's a fan, you may want to send them a line. As a result of this Twitter exchange, the art department designated a wall to showcase this drawing and any other masterpieces drawn by kids inspired by Blizzard's art in the future.
As a mom, one of my biggest emotional kryptonites is when adults are kind to little kids when they don't have to be. Blizzard didn't have to do this — they could have just had their social media manager hit "Like" and keep it moving. Blizzard went out of their way to not only welcome the art of a young girl, but to encourage her and anyone else who might be reading to continue to follow their dreams.