Zandalari Troll and Kul Tiran Human Allied Races will be available after Battle for Dazar'alor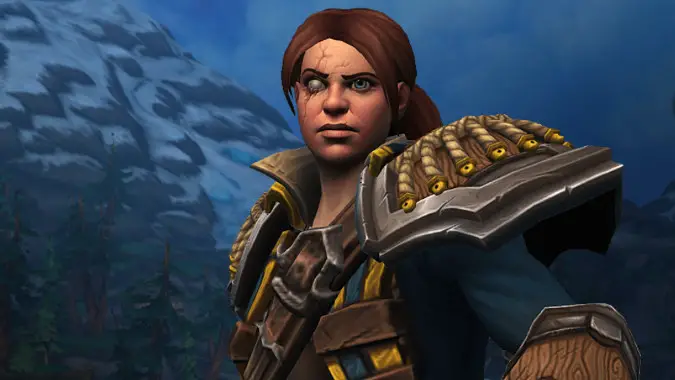 We've all been waiting for the Zandalari Trolls and Kul Tiran Humans as playable Allied Races since before Battle for Azeroth launched. We got Mag'har Orcs and Dark Iron Dwarves at the game's launch, but for a lot of players the draw for these upcoming races was a lot stronger. Between their cool new aesthetics that change up long established Human and Troll looks to their tie to the expansion, they felt a lot more interesting. And of course, they bring with them two new playable Druid races with unique forms. The Zandalari have reptilian/dinosaurian forms that are eye-catching in the extreme while the Kul Tiran Druid forms are macabre wickerpunk nightmares.
Now, as BlizzCon 2018 rolls on, updates to the official site have revealed what, exactly, we're going to be getting when we roll our new Zandalari or Kul Tiran — both in terms of what classes they can play and what their racial abilities are.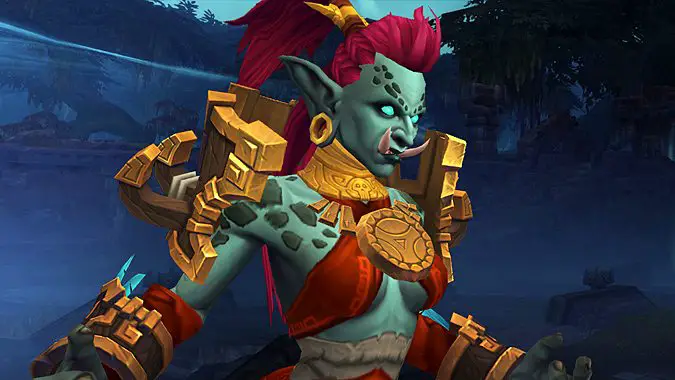 Zandalari Pride
Well, guys, if you're Horde you will be thrilled to know that among the class options for the Zandalari you'll find some welcome surprises — Zandalari can be Druids, Hunters, Mages, Monks, Paladins, Priests, Rogues, Shaman, and Warriors. Their racial abilities are:
Embrace The Loa, which allows you to pray to a Loa to gain its favor
City of Gold, you'll loot more from things you kill
Regeneratin' which lets you concentrate to increase your healing
Pterrordax Swoop, which allows them to call a Pterrordax to glide them to the ground, probably like a Goblin Glider
I think this is a pretty solid spread of abilities. No DK's or Warlocks, of course, but I wasn't expecting them, and it's good that the Zandalari will get Paladins when we've seen Zandalari Paladins in game since Throne of Thunder. How this works with Rezan dead, I'm not entirely sure. Letting Horde finally have a third Paladin race feels like a good move to me.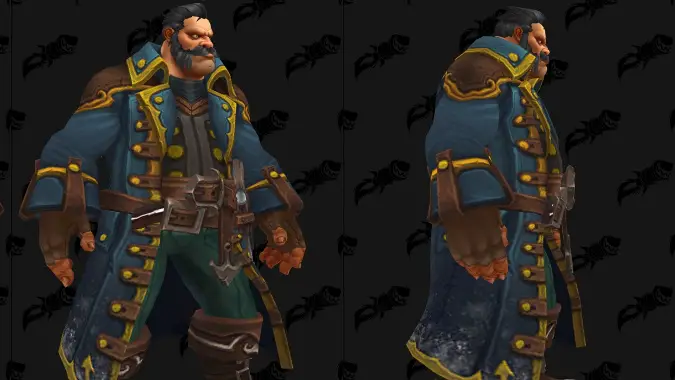 Kul Tiran Valor
Kul Tian players will have a few less options than Zandalari — they can be Druids, Hunters, Monks, Priests, Rogues, Shaman, and Warriors. This makes them another option for Alliance Shaman after Pandaren, Dwarves and Draenei, plus Dark Iron Dwarves this expansion. At this point, it's easier to be a Shaman Alliance side than it is to be a Paladin Horde side.
The Kul Tiran racial abilities are:
Brush It Off, which increases Versatility and regenerates some damage for a limited time
Child of the Sea, which lets you hold your breath longer and swim faster than other characters
Haymaker, a combination stun and knockback ability
Jack of All Trades, which gives bonuses to every trade skill
Rime of the Ancient Mariner, which reduces Frost and Nature damage taken.
Both races are listed as coming with Tides of Vengeance, and they'll arrive some time after Battle of Dazar'alor. Still, we know they're on the way, so you can finally decide between Dinosaur or Murder Dreamcatcher Druids, or even try out that Troll Paladin you never knew you wanted.