WoW
Nov 16, 2018 1:00 pm CT
Celebrate World of Warcraft's 14th anniversary with Dragons, Demons, and… Corgis?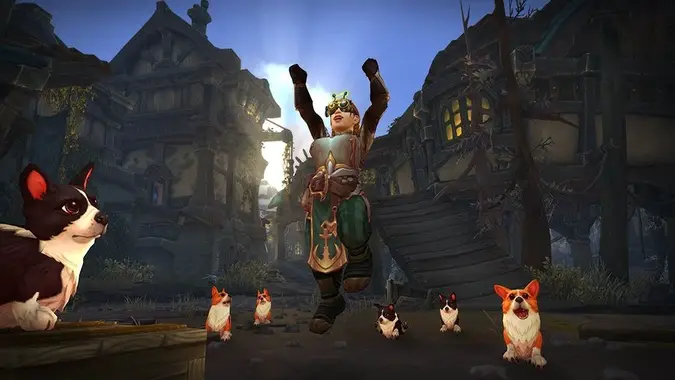 It's the 14th anniversary of World of Warcraft! Time flies doesn't it? For any player who logs in between now and November 30, you'll get presents and an achievement to show that you were present for the celebrations. The Blizzard historians Llore and Ju'pa also return to the capital cities to offer up daily quests for Timewarped Badges.
If you're looking for something to spend those new badges on, Blizzard has added a new item to the vendor this year — The Overtuned Corgi Goggles. They make your adventuring just a little bit cuter. Not only are they stylish as heck, but they'll make every non-player character you see, an adorable little Corgi. All of the items from past years are still available, so if you wanted to restock on Inflatable Thunderfury, Blessed Blade of the Windseeker now's your opportunity!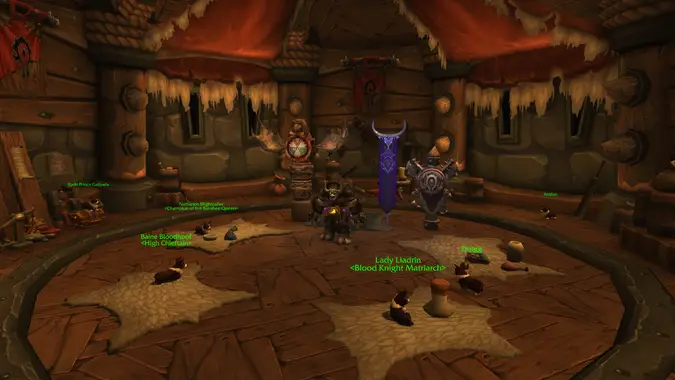 This faction is for the dogs
The historians will also send you on a quest to go kill one of the old school world bosses. Just like the last couple of years, you can find Azuregos, Kazzak, and The Dragons of Nightmare out in the world again. This year they'll be dropping ilevel 350 loot for players at max level. That makes them a great way to get a boost on freshly leveled characters. These world bosses also remain a great way to get some of the old transmog appearances that don't drop for the rest of the year. Ever wanted to get your hands on Typhoon so you can look like a lone Samurai wandering Azeroth? Now's your chance! Any players level 60 and higher can go try their luck. I'm hoping to get my hands on the Nightmare Blade this year.
Don't worry too much if you're not quite high enough, all players get the Celebration Package in the mail, and it has a 14% boost to reputation and experience gains this year. This is great if you were planning on starting an Allied Race and just needed a little incentive! With the ever-escalating Corgi-themed rewards, I can't wait to see what we get next anniversary. Maybe we'll finally get the World of Warcraft: Corgi's Unleashed expansion announcement.