What in-game words can you just not pronounce, no matter how hard you try?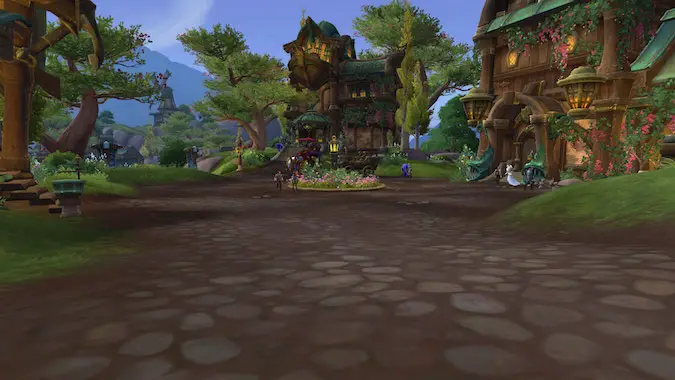 What's the name of the place in the picture above? If you're Alliance, you know it shows up on the map as "Brennadam" in Stormsong Valley. How easy is that to actually say out loud?
It's the same thing with "aluminum" or "cinnamon." They can come out "al-u-minn-i-um" or "sim-a-num." The guild member who suggested I explore this topic cannot, for the life of him, pronounce "Bren-na-dam." There's always an extra "nam" in the middle. Correcting it always makes it worse, too.
There really isn't a pronunciation guide for geography in World of Warcraft. How do you pronounce "Halaa"? I've always called it "Ha-LAA." But other guild members, certain of their pronunciation, call it "HA-laa." Or what about "Zandalari"? Is it "Zan-da-lar-EEE" or is another syllable stressed? I think, on this account, we've heard developers pronounce it with the emphasis on the last syllable.
When there is an apostrophe in a name, it seems to read and speak easier. ZUL-Jan, ZUL-Aman, ZUL-Gurub. Without any speech helps, well, your guess is probably as good as mine. "Shoaljai," "Tanaan," "Paoquan." Given that some locations take names based on other cultures, there is probably a pronunciation key which would help decipher exactly how to say these.
I can't imagine how difficult it is to translate various place names into another language. If I'm stumbling over "Halaa" and "Tanaan," how much worse is it for someone speaking another language to try for Coilskar or Illidari Point? Maybe it's the same hurdle. Where does one put the inflection when one hasn't a clue and there doesn't seem to be help anywhere? I'd love to ask the devs to issue some YouTube videos with one person saying each town name slowly — then we'd finally have an idea what the developers think. Then part of me wonders if that would devolve into the old George Carlin routine which involved, "Your name is Smith?" "Uh no. It's pronounced 'Gen-nof-sky.' All the letters are silent."
Your question for today is, "What's your 'sim-a-num'?" What is that one place name you can't — for the life of you — say and/or figure out how to say?