How do you feel about group-based secret content like the Hivemind?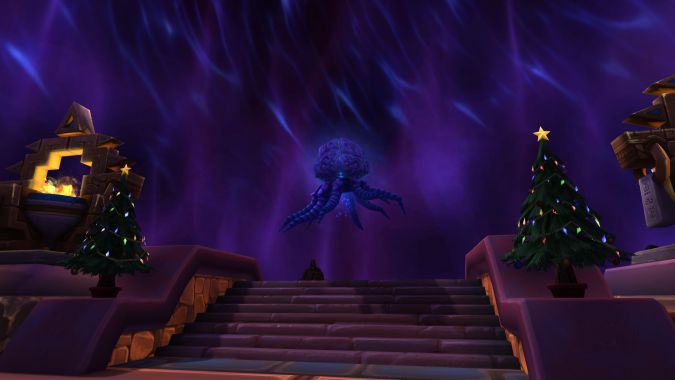 Just a few days after patch 8.1 hit World of Warcraft, the intrepid secret-hunters had already solved the big(gest) riddle the patch had to offer — that of the Hivemind mount. Like the puzzles that came before it, the mystery of the Hivemind required the collective, erm, mind of the secret-hunting community to be solved. Unlike the puzzles before it, however, this one requires a group within the game to complete.
Putting aside the potential controversy of the actual inner-workings of the speed buff, the fact that you need five people to complete the final couple steps is an interesting move for Blizz to make. Mind you, it's also quite fitting — at least for this particular puzzle. But I can't help but feel this marks the swinging of the pendulum even further from single-player secret-solving.
I've said it before, but I would absolutely love to see this sort of content release in the game on a regular basis (albeit, on a smaller scale such that it could be soloed). The sorts of puzzles in each of these, the critical thinking required, and the fun that comes with all that is what I live for in games. I remember spending over an hour and several sheets of paper on a logic puzzle in Dishonored 2, and it still stands out as one of my favorite video game puzzles ever.
The difference between that and WoW's latest puzzles is that I could solve Dishonored 2's puzzle given enough time. I don't think I could ever solve one of WoW's Hivemind-level puzzles, even with Google helping me. The layers to the riddles are just too complicated for one person — and I think that's my ultimate issue with them.
I love that they exist. But I wish they weren't the only "difficulty level" available. I want puzzles I can solve on my own — but ones that still make me stop, bust out some scrap paper, and think. Am I alone in this? Do you care one way or another about these puzzles? Share your thoughts below!