Happy holidays! Enjoy Matt Mercer sitting in front of a Yule Log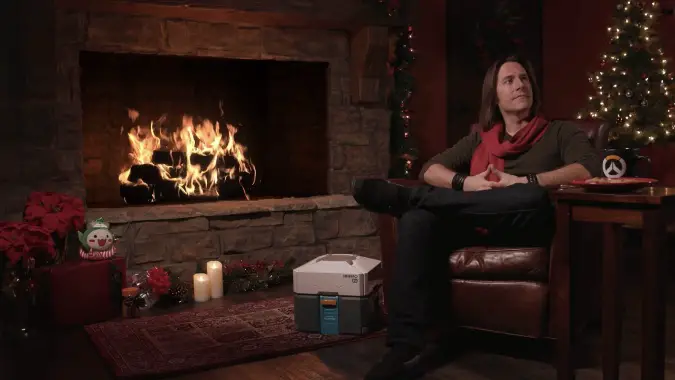 Last year, Jeff Kaplan entertained us all for the holidays by sitting in front of a cozy fire for 10 hours, but apparently this year he turned the gig down. Instead, Matt Mercer has taken his place in front of the fire to sit and… well, sit. But we aren't going to argue with this fine holiday tradition. And maybe if we watch long enough, something exciting will happen. Maybe we'll have a cameo from another Overwatch voice actor. Maybe Jeff himself will make an appearance. The possibilities are endless!
And even if nothing happens, staring at Matt Mercer isn't a bad way to spend Christmas Eve. Enjoy, folks!