What add-on does "everyone" use except you?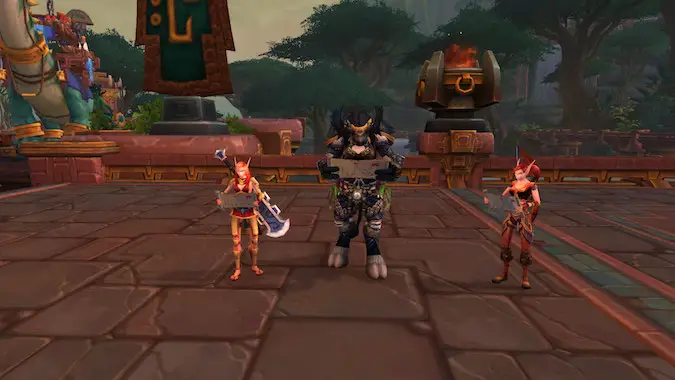 I take pride in my ability to find things within the game. I "grew up" before sparkles were applied to quest items. I did Return the Statuette when you had to click on every box hidden amongst the murlocs in Wetlands. There were no outlines to tell me where to go. I'm also fairly certain we didn't have mapping add-ons to provide coordinates. You just had to know, or you went to a website which had screenshots that — more or less — showed you where the box was you had to click on for each phase of the quest.
I've explored all of Kul Tiras and Zandalar on my main, while my Horde is still questing around Dazar'alor. I've been spending some time on my Horde character in an effort to see the whole story. Because I don't play this character much, it's very easy for me to get turned around and totally lost when trying to find something even if I've been through this area on my main.
A quick tab out to check the location of some quest and I find the results written in coordinates. This frustrates me. I know how to read a map. Coordinates — no matter how much you explain them — always confuse me. I don't think there is a way to modify a coordinate system which would be useful to me. I work best with a screenshot of the location and the ! or ? on the map. I'm probably the "only" person in World of Warcraft who doesn't use coordinates.
Last week, I asked what is the one thing you just can't do. As you're looking over your add-ons in preparation for the new raid coming in two weeks — or just as an ease of play — what is the one add-on "everyone" uses except you? And I'm curious, why you don't use it? Is there a way that particular add-on could be redone so you would use it? Again, I won't judge your choice of which add-on to not use. Being willing to poke around without the use of coordinates has allowed me to get 441 deaths by falling. I'm rather proud of that.