News
Feb 11, 2019 6:00 pm CT
Activision-Blizzard could see massive layoffs this week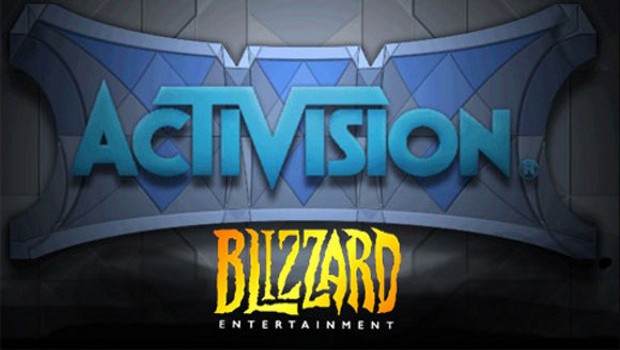 This week doesn't sound good for people working at Activision-Blizzard. Bloomberg and Kotaku report that the company will potentially lay off hundreds of workers before Tuesday.
Kotaku says that most of the jobs directly involved with game development won't be affected, but positions in sales, marketing, and publishing will see massive cuts. There have been reports of employees receiving transfer offers to work elsewhere within the company, but they're supposedly pretty rare. It also sounds like many workers haven't been notified when these layoffs will happen or at what scale, and we've seen some anxious Tweets from Blizzard employees.
Thank you Brooklyn Nine-Nine for a great arsenal of gifs to express current moods. pic.twitter.com/DK9YYQ9IcW

— Caden House (@CadenHouse) February 9, 2019
The layoffs come after a rough year for the joint company, where its primary goals were to cut costs and make more games. Blizzard hasn't released a full, new game since Overwatch in 2016, and Activision recently lost the Destiny franchise — one of its better-selling series.
There are scattered reports of Blizzard employees worried about the future of the company and Activision's influence on their work, especially since the departure of founder and former President Mike Morhaime. It's easy to connect some dots with the number of people leaving Blizzard or moving to other internal projects recently, as well as the closure of Heroes of the Storm's official esports league (though the game still shows signs of life). It's also clear that other big game companies like EA are struggling to find success with their current releases.
Activision's quarterly earnings call is tomorrow, February 12, and many expect that will be the day that the company officially announces the layoffs.
This change will be a big shift in how the company operates and may be a decision that shapes what kind of releases will get this year and forward. Worst of all, it's potentially hundreds of people who will go home this week without jobs or advance notice of it to prepare. Meanwhile, the company's new CFO is getting rewarded upwards of $15 million for simply taking the job.
We'll find out more tomorrow afternoon.