Off Topic: The Dragon Prince, Doom Patrol, and The Umbrella Academy are your weekend streaming plans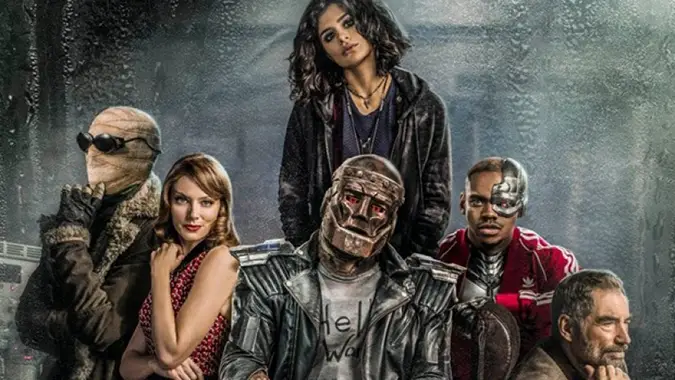 Sci-fi, fantasy, and superhero series have seen a great resurgence in the past few years. CW's Arrowverse shows, Syfy's The Magicians and Krypton, and the biggest of them all, HBO's Game of Thrones have all been successes. But lately the streaming services have been stepping up their own offerings and this weekend, no less than three hotly anticipated series are debuting today, just in time for weekend binge-watching.
The Dragon Prince, Season 2
First up on Netflix is season 2 of The Dragon Prince from the creative team behind Avatar: The Last Airbender. Skewing a bit younger than Avatar, this series tells the story of a world where humans and elves are heading to war and one young boy's quest to avert it by returning a stolen dragon egg. The show has the same great world building and relatable characters as Avatar as well as the same blend of action and humor that were the hallmarks of the Nickelodeon series.
Liz and I are divided on this show. While I found season 1 a bit too simplistic, she found it delightful. While I stopped watching season one after the first few episodes, she binged the whole thing. Your mileage may vary. If you want to sample it, start with the first season episodes. Or just wait for the live action Avatar remake from the creators of the animated series, like I will.
The Umbrella Academy
Netflix is also rolling out a new series based on The Umbrella Academy comics. This show is about a group of super-powered teens who were originally brought together to fight evil, and are now reuniting after the death of their mentor. But more importantly, it has Mary J. Blige as a time traveling assassin. I'm sold.
I haven't seen it yet, but the trailer looks very promising. There's an edge to it and a stylized directing style that gives me hope that will delivery equal parts action and drama. I will definitely be bingeing all ten episodes over the 3-day holiday weekend.
I'm hoping it's more entertaining than a similar show currently airing, Syfy's Deadly Class. Also based on a comic, Deadly Class is about a school for young assassins which sounds very cool in concept, but in execution it's another mopey teen drama.
Doom Patrol
The second original series for the new DC Universe streaming service, Doom Patrol focuses on a group of misfit superheroes who fight for a world that shuns them. Yes, that is very similar to the premise of the X-Men, but these people are far more damaged in various ways.
Having enjoyed the 1990s Grant Morrison run of the comic book, I was concerned about the execution of this, especially since there was precious little footage released until now. But after seeing the new extended trailer embedded above, I'm on board. It looks just as demented, quirky, and tragicomic as I remember. Bonus: Alan Tudyk as the villain.
Unfortunately, it's on a streaming service I don't pay for and the entire season isn't being released at once. Instead new episodes are arriving weekly which makes me just want to wait until the summer. Then I can sign up for a free trial of the service and catch up on this and their earlier original, Titans.
Are you planning on watching any of these this weekend? What else is on your binge list?