What are you playing?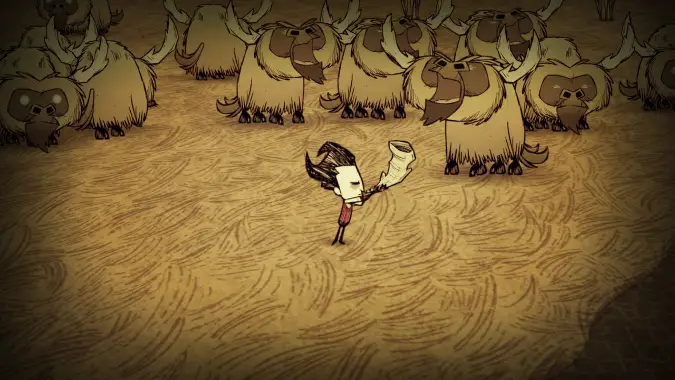 This is a classic question for us, and it's time we brought it back! I just love seeing the titles y'all are into, and since we're doing more Off Topic posts it just makes sense to talk about it now.
Personally I have a few games on rotation, though with everything going on IRL and in gaming news I haven't had a ton of time to just sit down and play. In Blizzard games, I'm hack-and-slashing my way through Diablo 3's season 16, because I need those wings. Most weeks I queue up for a few games in the Overwatch Arcade, but stuff has been too busy lately to do too much beyond that. I'm still subbed to WoW, but I'm just kinda going through the motions there. I haven't even finished leveling up my Horde toon yet, and having bifactional toons ready to rock was a main priority in past expansions.
Beyond Blizzard, of course there's the occasional game of American Truck Simulator, which I wrote about at length earlier this week. Avoiding spoilers, I finished the real main storyline of Subnautica last weekend, but I don't want to go through that one last final point. I'm still building seabases in the deep ocean and don't want to stop! I definitely recommend it, but I found it next to impossible to navigate without a relatively spoiler-free biome map. I just started playing Don't Starve a bit, too. I've seen lots of people say they love playing it with their kids, and I like to vet games pretty thoroughly before I let my daughter at them. I think she'd dig the aesthetic and the survival aspect, but I think the actual gameplay might be a little too difficult for her. Also, she already has a lowkey fear of the dark so we probably won't play that one together just yet.
This weekend I'm playing more Don't Starve for sure. Roguelikes are one of my favorite genres, and this game has a surprising amount of depth for one. Even though I'm not playing it with my daughter anytime soon, it's still fun for me! I'm also planning on dragging the kids out to the park so I can spin a few Pokestops in Pokemon Go while they play — but I doubt they'll put up much of a fight, especially if we hit Starbucks for the same reason first.
So, what are you playing this weekend? Do you have a ton of game you're dabbling in, like me, or just one you're really focused on? Are you excitedly waiting on Anthem to drop? Is there anything on your Steam list you've had for ages and need a little encouragement in the comments to tackle?