NetEase says Diablo Immortal is finished — so why don't we have a release date?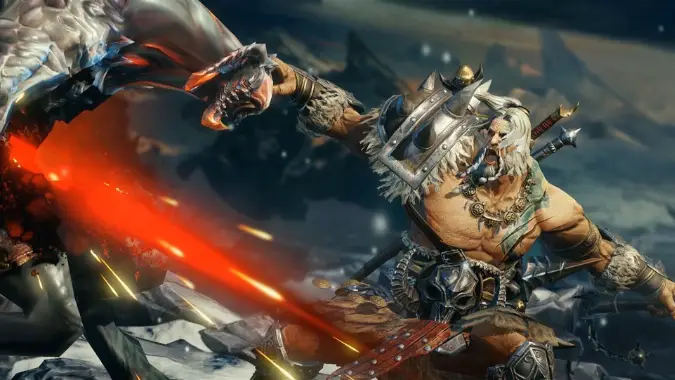 In addition to having revenues that would make Croesus of Lydia weep, NetEase has something else — a completed Diablo mobile game all ready to go. So why aren't we playing Diablo Immortal right now? According to the NetEase Q4 earning's call — which was translated from Mandarin by the folks at MMOCulture — the delay is on Blizzard's end. So we have to wonder: if the game is done, what's the hold up?
When asked about it, NetEase basically said if you want to know where the game is, ask Activision Blizzard. But there are plenty of reasons why Blizzard might not have given Diablo Immortal the green light just yet. Since this is a licensed game set in one of Blizzard's biggest properties, Blizzard could be ensuring it lives up to their standards, both from a gameplay perspective and a story perspective.
But we don't actually know the state of the game. In terms of how the game is as a game, I can only point you to this review we did of the game back at BlizzCon. I trust Dan O'Hallaran with my life, so if he says the game is good, I believe him. Still, getting things right is probably a pretty big job, especially since it's a big multiplayer game with yet-unknown lore covering the period of time between Diablo 2 and Diablo 3. Frankly it's not a job I'd want. But getting all the details right that might not be the whole reason Activision Blizzard hasn't given us a release date yet for the game.
It would be disingenuous for us to pretend we forgot about the reception Diablo Immortal got at BlizzCon. We wrote defenses of the game. We critiqued how Blizzard handled the reveal and the PR nightmare that unfolded. It's quite possible Blizzard is taking that situation to heart and they're making sure the game — and is launch — will be perfect. Or it just might be Blizzard's typical desire to make announcements at specific key moments, like Gamescom or BlizzCon. Either way, Netease is saying they've finished the game, putting the ball firmly in Blizzard's court.