WoW
Mar 7, 2019 6:00 pm CT
Everything you need to do before 8.1.5, as well as what to wait on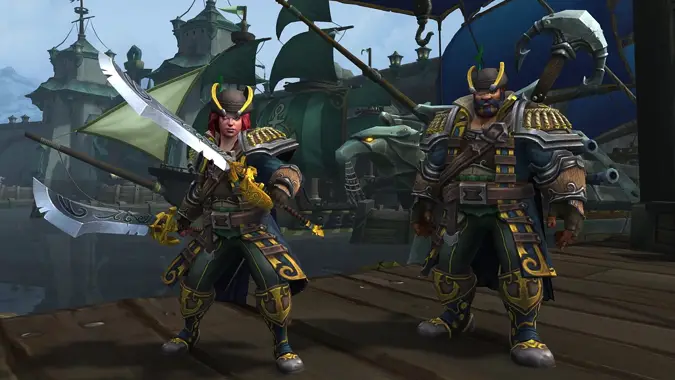 Patch 8.1.5 is bringing new updates to WoW, but there are some things you can do now to be ready to go on Tuesday, as well as some things you want to wait on. Nothing is being removed (except portals), but doing it now means you won't have to wait any longer than you have to to start the new content.
Finish unlocking Allied Races
First up, and the main highlight of the patch, is getting your Allied Race requirements in order. Kul Tirans and Zandalari are finally coming on Tuesday, so if you want to play right away you'll need to finish the steps to unlock them. We have a quick guide to unlocking every Allied Race, and you can check your progress with Wowhead's attunement calculator.
If you still need reputation (for any Allied Race), now is the best time to get it done. The Darkmoon Faire is up through Saturday night, and the World Quest Bonus event through Monday. The passive Sign of the Emissary buff increases all World Quest rep gains by 50%, which is really helpful since World Quests count for a majority of the "grindable" rep. The Darkmoon Faire carousel buff or Top Hat add a 10% increase to all rep gains, including what the World Quest event doesn't cover — like emissaries, Faction Assault turn-ins, and the Dented Coin and Island Flotsam from Island Expeditions.
You want to finish the War Campaigns and Loremaster achievements if you want to play either of the new Allied Races, but completing both factions' stories will earn you a special achievement and two mounts. These are unique because the Horde gets a horse from the Alliance, and the Alliance gets a wolf from the Horde.
Level up your professions
If you have a crafting profession and haven't leveled it to 150 skill points, you'll also want to get that done before Tuesday. The patch brings updates to professions via a special questline. Crafting professions will get a new recipe to make a useful item, and each item has a unique effect for its profession. You need to be max level and max skill points in Kul Tiran/Zandalari crafting to start the quest. Make sure to do the profession quests at the Darkmoon Faire; they give 5 skill points to Battle for Azeroth professions once again. You need at least 75 skill points in the Classic/base level to get the quests, but it will apply to your Battle for Azeroth skill even if it's at 1 point.
Unlock Legion's Hati if you're a Hunter
Hati is coming back for Beast Mastery Hunters, along with some fancy accessories. If you made a brand new Hunter alt in Battle for Azeroth, or never bothered to get the Beast Mastery Artifact Weapon during Legion, just go through the Artifact scenario to get Titanstrike. The quest starts in your Class Order Hall. When the patch comes out, Image of Mimiron will offer a new quest to take you through a scenario to tame Hati as a Spirit Beast. Though you can start the quest in any spec, only Beast Mastery can tame the wolf. On the PTR, Wowhead noted that you can tame all six appearances (the five from Legion and a new Battle for Azeroth version), no matter what Artifact appearances you had unlocked previously. Obviously this could change on live. If you don't want to take that gamble, you can grab the transmog appearances from Hidden Artifacts and unlocking all the Artifact appearances while waiting for Tuesday.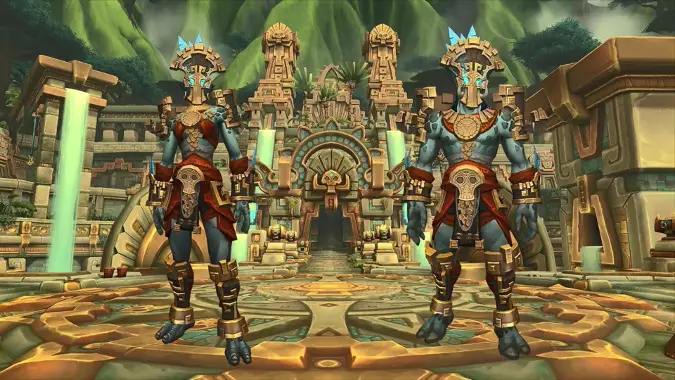 Things to wait on
Here is what you don't need to rush to get done. One will save you some time and/or stress, and the other saves you a lot of gold.
Don't upgrade your heirlooms. Included in the patch are heavily reduced costs for heirloom upgrades, nerfing the gold cost by 50-75%. Two new upgrades will also boost heirlooms to 120, available for the previously max prices of 5000 and 7500 gold.
And don't worry about your raid achievements, because they're not going away yet. Though Crucible of Storms is technically coming with 8.1.5 (and releasing April 16), it's not going to affect the current tier. Ahead of the Curve and Cutting Edge for Battle of Dazar'alor will be available until the Rise of Azshara raid in patch 8.2. People always ask about these achievements, but this is completely normal. Minor raids like Crucible of Storms, and Trial of Valor last expansion, are just an intermission and don't count as a new tier.
Things to get a head start on
There are also a few things that you don't necessarily need to do before 8.1.5 launches on Tuesday, since they won't be active right away, but they're coming with future events and you can start preparing early.
With the Darkmoon Faire going on until Sunday, you can earn and save Darkmoon Prize Tickets now for the three new pets coming with the next Darkmoon Faire in 8.1.5. Horse, Murloc, and Wolf balloons will be available for 90 tickets each.
Wrath Timewalking starts on Tuesday, but you'll want to start hoarding Timewarped badges now to get the new mounts coming with Warlords of Draenor Timewalking on May 28 (at the end of the Timewalking rotation). At 5000 badges each for Beastlord's Irontusk and Beastlord's Warwolf, you'll need all the badges you can get — from this Timewalking event and the Cataclysm and Mists events in April — in order to get the mounts when Warlords Timewalking first comes up. Otherwise the next one is in September. There are also two new toys — Apexis Focusing Shard and Banner of the Burning Blade — for more accessible amounts.