What's your favorite Allied Race, and why do you like them so much more than their counterpart race?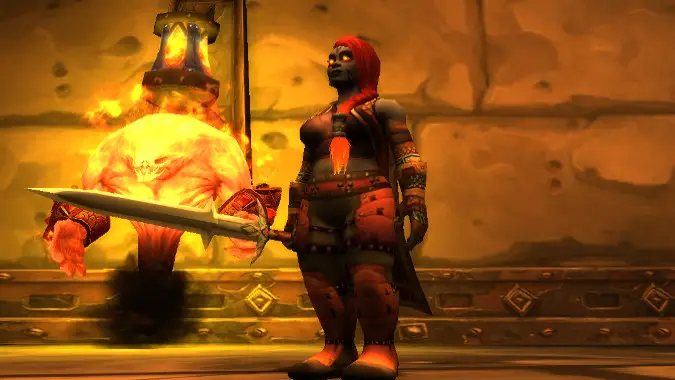 We have two new Allied Race options coming in patch 8.1.5, the Kul Tirans and Zandalari. Both are interesting, both have really cool Druids, and neither is a Dark Iron Dwarf. Much to my amazement as someone who has literally never liked playing a Dwarf in World of Warcraft, I have finally found in Dark Irons the Dwarves I actually like playing. This is purely an aesthetic choice on my part, but it's an honest one. Whether their flaming hair, blazing eyes, face tattoos, or the general demeanor of surly malevolence they project, for the first time ever I'm playing a Dwarf in WoW and enjoying it.
It's to the point where I'm playing a Dwarf in a D&D game that is a very thinly veiled copy of my WoW Dark Iron. If you understand how much I dislike Dwarf models in WoW — well, male Dwarf models… I've always felt like lady Dwarves were okay — you'd understand how big a deal this is. The Dark Iron have taken models I thought were terrible at worst and passable at best and made them super awesome and fun. Hooray for Allied Races if they're capable of that!
And this got me thinking — we've gotten a lot of Allied Races so far. We're up to eight of them, which is a significant amount of these variant races. Whether it be Void Elves or Nightborne or Kul Tirans or Mag'har, so far Allied Races provide a new and different spin on a race that's already in the game and might well make that option seem a lot fresher and more interesting to you. So what's your favorite one so far? What Allied Race have you found the most surprising and fun to play, if any? Or have you steadfastly rejected trying them out? Have you unlocked them all or did you leave any locked up tight due to lack of interest?