What little detail in character creation is your favorite?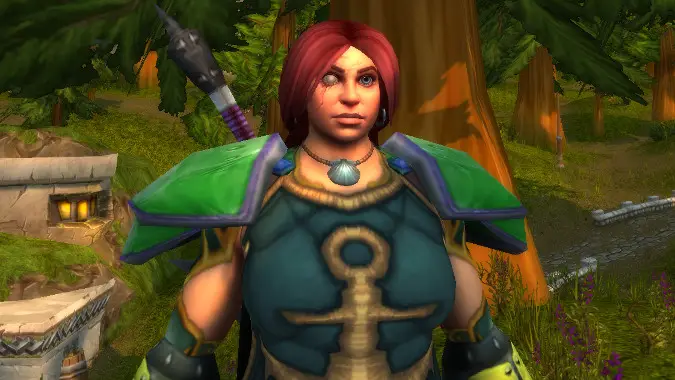 A while ago I mentioned that of the new Allied Races, Dark Irons were my favorite. That was before I unlocked Kul Tirans, though. And the reason for why I like Kul Tiran characters boils down to two things — heft and tiny details like the ruined eye option for their faces. But every single one of the new Allied Races and even some of the redesigned races from the Warlords upgrades have little details I enjoy — Night Elves have their elongated canines, Orcs have a mohawk, Tauren can have a wide variety of horns, Draenei can sport an assortment of face tendrils, head crests, and horns.
Going through the character creator on my new Kul Tiran the first thing I noticed was a hair clasp option and a variety of large necklaces you could wear that I also really enjoyed. Men don't get quite so many options, but there's still a decent amount of facial scarring available to them that you just can't get on original flavor Humans. And if you've always wanted to play someone a good deal more beefy and without the weightlifter's physique they're a definite option. Still, I wish we'd gotten the thin Kul Tirans, because they look weird as mages.
The Zandalari are absolutely the best Trolls the game has ever seen and frankly I don't know how any Troll lovers are going to stick with their original Darkspear models after they've seen these guys. The detail on this allied race, the skin with what almost looks like dermaliths, the jewelry options, it's all amazing in my opinion. I love them, and I'm honestly a little sad I don't already have them unlocked.
So now it's your turn — are there any little touches that you like when creating a new character? A hair style, a facial detail, an optional choice that you appreciate? What's your favorite little thing that's just so about your race of choice?