What cosmetic creations and effects would you like to see from professions?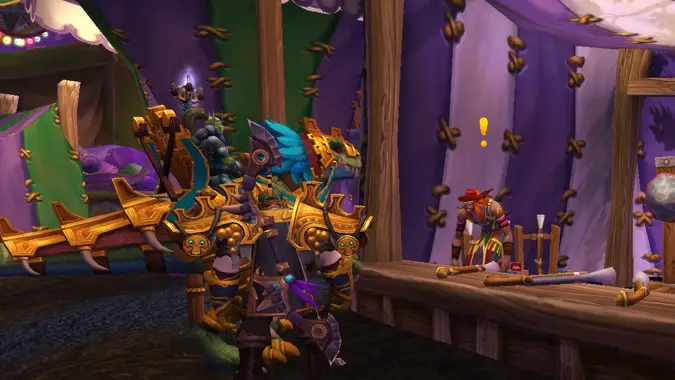 We were talking about how to revamp professions in World of Warcraft on the podcast this week, and I got to thinking about how I would do it… and as is often the case, my mind turned to transmog. Yes, I know, I need help. But in all seriousness, I completely feel like Blizzard has missed an opportunity by not making more purely cosmetic gear craftable via professions. Imagine if Engineers could make unique skins for bows, crossbows, and rifles, or if Blacksmiths could make a host of new weapons and plate armor pieces, or Leatherworkers could make mail and leather armor, or if Tailors could make cloth pieces. You could even use professions to introduce dyeable armor pieces — like, say in the next WoW expansion dyeable armor is introduced via professions, you could make various slot armor able to be dyed, with Inscription able to make the dyes so that players could finally match that one set of gold gloves they've been carrying around without any matching pieces for years.
You don't need to retrofit all pieces in the game to be dyed — you just introduce some new pieces people could dye just to fill in gaps. I don't know, I think cosmetic options like these really add flavor to the game and make professions fun and worth pursuing without making players feel like they have to select profession X to get the proper items to be as strong as possible. It's neither OP nor lackluster, because it's divorced entirely from character progression and made purely about customization and player enjoyment.
So, if you were in charge of professions, what would you add to them in terms of cosmetic items? Furniture for Leatherworkers and Tailors? A host of robot battle pets for Engineers? A talking anvil friend named Clangy for Blacksmiths? What would you like to see WoW do to make professions more about fun and choice rather than min-maxing benefits?