The Queue: All realities, all dimensions are open to me!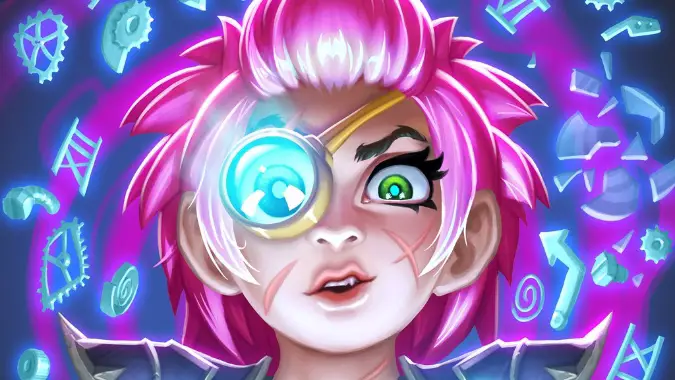 It's another queue, so we're talking about just about anything and trying really, realyl hard to not make any typos. Even if I do, it's cool — the Infinite Dragonflight means I can just change it in a different reality, and nobody will be the wiser.
Off to a great start!
---
KALCHEUS IS STUCK IN MY HEAD
Which would be a better bard class: vrykul or vulpera?
Of the races that are currently available I'm going with Kul Tirans. I just can't say no to a sea shanty. I've been dying to have a small lyre-style caster offhand for ages, but a nyckleharpa would work pretty well.
I hope you know I'm listening to nothing but Swedish folk music for the rest of the week now.
---
ACOLYTE HUSSKIES HAS PLANS ALREADY
Is Anduin officially out in HotS? I might have to login this weekend.
He sure is! Cory Taylor wrote up a great guide to playing him earlier this week if you'd like to familiarize yourself a bit before getting to it. Like a lot of Heroes of the Storm heroes, he seems a little overpowered right now. If you do give him a spin, don't get too attached to his current power level — always expect some kind of numbers adjustment right after a hero release!
---
ROWSDOWA IS TRYING AGAIN NEXT YEAR
Regarding gamescom, wasn't Acti-Blizz pretty specific in whatever official report they released recently that 2019 wasn't going to have any big reveals/projects?
The lack of new releases in 2019 is part of why there are so many whispers that BlizzCon is going to be huge this year. No new projects released this year means they should — honestly, need to — announce something huge coming in 2020. They don't have to showcase a new IP or even expand beyond the genres they've already got. If they have two consecutive years of lukewarm remasters, a Hearthstone expansion, and not much else, it'll puncture an already rapidly deflating hype balloon, especially in the year we're celebrating the 25th anniversary of the Warcraft universe and 15th of World of Warcraft.
I'm not even saying they have to have a vertical slice ready to demo. They can pull an Elder Scrolls VI teaser and just show some smog and a title card for one of their older IPs. Diablo IV, Warcraft IV, Overwatch II, Heroes of the Battle Royale — it doesn't really matter what it is, or how long it takes from the announcement to the point when we start seeing the playable game.
Between the instantly recognizable lietmotif and the energy in the room, the Elder Scrolls VI reveal trailer still gives me goosebumps, and we still don't know anything about it other than Shirley Curry is being immortalized as an NPC. We aren't even sure which province it's set in. Don't care. Still excited.
---
MOVEWOW WILL REGRET ASKING THIS ONE
Q4TQ: If there ever was a story where the quote big baddies win in the end I think it could happen with the Game of Thrones. In all of WoW's lore which big baddies would you have liked to seen win and taken over all of Azeroth?
WoW and Game of Thrones are very different, in that George R. R. Martin only very rarely writes things in a way we're taught makes narrative sense — which doesn't make it a bad story, oddly enough.
We're taught the concept of poetic justice from an early age in most media. The vast majority of kids' media plays out this way. Jafar ultimately gets trapped in the Genie's lamp due to his own greed and lust for power, for instance. The good guys win. Game of Thrones does have the good guys triumph occasionally, but more often things seem subject to the wild winds of fate moreso than an invisible hand driving the action toward an end which feels satisfying because the people who do bad things got their just desserts. I get the feeling that, ultimately, the bad guys will win in Game of Thrones because having a line they won't cross due to crisis of conscience gives the good guys an exploitable disadvantage — or, the good guys will cross that line in order to be victorious and in so doing become the bad guys. The morally gray guys, if you will.
In that vein, while they've certainly veered into the grimdark from time to time, the good guys usually triumph eventually in WoW, no matter how stupid the odds are or the retcons required to make them the good guys. In that vein, I'd love to see the Infinite Dragonflight "win" for a little while.
I could just do with more Infinite Dragonflight in general. They've run roughshod over all our efforts again and again, leading to so many interesting different scenarios — well, infinite scenarios, actually. I feel like, if they 'won' it would feel awful, but it would feel awful only temporarily. We also know very little about them, other than their inextricable connection to the Bronze Dragonflight, that learning their true nature could make them vulnerable later.