Off Topic: Why I love Celeste and the importance of assist modes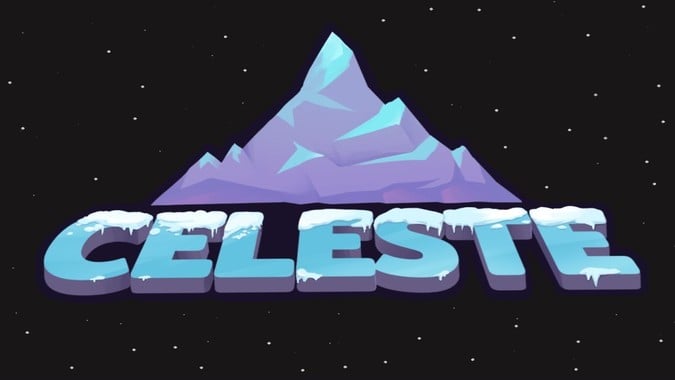 Celeste is a game about climbing a mountain. Only it's not just a mountain, it's a magic mountain, which makes climbing the mountain much easier, since you can dash through the air. Along the way you meet a variety of colorful characters, stay (briefly) at a haunted hotel, and tangle with your inner demons. Celeste has a slew of awards nominations and wins. Most impressively it was nominated for "Game of the Year" at the Game Awards in 2018. While Celeste didn't win the big prize, it did pick up a win for Best Independent Game of the year.
Celeste is gorgeous. The pixel style oozes charm with amazingly smooth animations. Telephone wires sway in the breeze in the city, while the hotel has dripping water from burst pipes. Every little touch blends together and really makes me want to go climb a mountain. Each level is a different part of the mountain and bursts with tiny touches that make each them stand out. The soundtrack builds in intensity as you get higher up, but manages to never feel oppressive. No matter how hard the climb is at any point it's there to compliment your ascent, not hurry you along.
This is a hard game, but it's never unfair. Game mechanics are introduced over the course of each level and build on past things you've learned. At first, you'll learn about how momentum can affect your jumps with the platforms in the city level. Then you learn about keeping momentum between screens or coming out of the dream blocks. As you learn these mechanics you'll realize that each room usually has a few different ways you can get through it.  Over the last year and a half, a dedicated community of speedrunners has built up around Celeste. Watching them at events like Games Done Quick shows me how little I've scratched the surface.

Climbing is better with friends
Celeste is a game about climbing a mountain. But it's also about coming to terms with your own mental health. Madeline suffers from anxiety. The magic of the mountain allows that to physically manifest as a shadowy version of herself named Badeline. As she climbs, Madeline learns that her anxiety will always be a part of her. With help from new friends that she makes on the mountain Madeline comes to terms with that part of herself.
Early on we're shown what a panic attack looks like for Madeline. Her new friend Theo tells her a coping method that his grandfather used to use. You imagine a feather rising and falling with each breath you take, focusing entirely on that feather. As you focus on the feather, gradually everything else fades out until only the feather is left. Giving you the chance to be alongside Madeline as she goes through this helps to show what a real-life panic attack could be like. The feather may not work for everyone, but I'm glad that Theo was there to tell her about it.
Building a support system around yourself can be really important. Madeline has a mysterious old woman, ghost, and an Instagrammer from Seattle to help her. While I wouldn't recommend that for someone in real-life, having people you can talk to about your problems is good. To see such a positive representation of mental health in a video game is wonderful. Madeline doesn't finish the climb cured. There's no magic solution that makes everything better forever. Instead, she's able to take the first steps towards doing better.

Finishing the climb
Celeste is a game about climbing a mountain. For some people that climb will be easy. Others may have a harder time with it, and that's ok too. Celeste includes an incredibly robust set of assist tools that you can turn on or off as necessary. If you want to slow the game speed down so you can nail the timing necessary on a jump you can. Or if you've been struggling and just need to make it through to the next area, you can make yourself invincible. Madeline is determined to make her way to the summit — no matter what — so it's nice that if you're someone who might need the extra help it's just there for you.
We've recently seen a resurgence in arguments about whether or not games should have easy modes. They should. Accessibility options only mean that more people get to play and enjoy the game. It can be medical reasons, or just not wanting to play on the hardest difficulty, or maybe you just want a more relaxing time with your favorite game that day. Whatever your reason may be, it'd be nice if the options were there.
Bioware has included a narrative difficulty level in recent games for the players who are only there for the story. Even World of Warcraft has different difficulty levels for activities. Raiding in Normal mode doesn't diminish the incredible feats of raiding that guilds like Method, Limit, and Pieces can accomplish. I know that when I play a game like XCOM I'm constantly reloading saves to make sure that my favorite soldiers don't get hit by alien plasma. I really tip my hat to the people who can master the hardest difficulty, but I wouldn't enjoy my time nearly as much if I had to play on it.
I didn't play Celeste until the beginning of the year. Now it's one of my favorite games of all time. If you have the chance to play Celeste — I hope you take it.