WoW
May 31, 2019 6:00 pm CT
Patch 8.2's Benthic gear is the first catch up I might actually use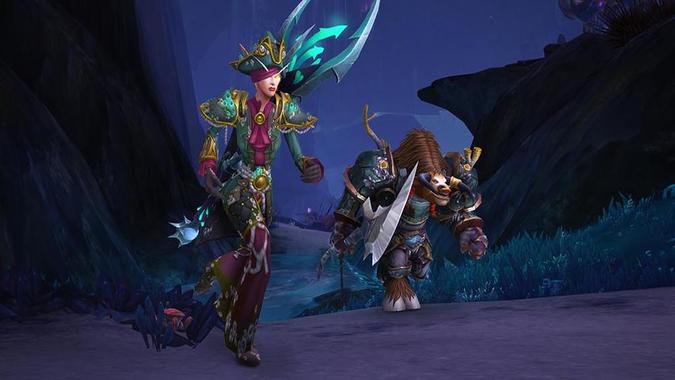 We've seen all sorts of gear catch up mechanics in the past, often tokens that are put in place to help people newly returned to the game be competitive in the latest content, without having to spend weeks grinding out the last raid tier. Tanaan Jungle had Baleful Tokens, Argus had its Relinquished armor, and most recently patch 8.1.5 gave us bind on account Island Expedition gear. These have been fine. They did what they had to, but weren't that interesting beyond raising your item level.
But in patch 8.2, we're getting the Benthic gear system, and it looks to be fun in a way that the past systems haven't been.
Named for the bottommost ecological layer of the ocean where a lot of the crustaceans make their home, Benthic gear will give you extra bonuses while you're questing in Nazjatar. It will even give you bonuses while you're inside the raid! Benthic armor start fairly low level, but using the new Prismatic Manapearl currency you'll be able to upgrade it — all the way up to the current in-game maximum of 425. For comparison, that's the base level of the Heroic Azshara's Eternal Palace raid gear will be 430.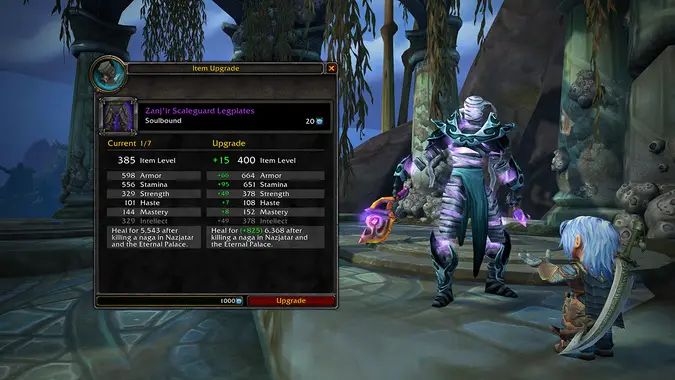 Item level aside, the bonuses are pretty amazing. There's a pretty even breakdown between straight-up combat bonuses like getting a heal over time when you land a critical hit, and increasing the rewards for questing in the zone. Did you want to do your best Murky impression and use a Pufferfish to attack your foes? Benthic gear has you covered! If you've been eyeing the fancy Crimson Tidestallion you'll need to pick up the Azsh'ari Stormsurger Cape, because those Murloc traders won't give you access to their shiniest wares unless you're wearing one.
Not having any tier sets to worry about breaking means that raiders will actually get a chance to use these. I wouldn't be surprised to see some of the Mythic world first raiders using the gear too. Knowing how tight the mechanics can be, having the extra 5% swim speed for the underwater raid boss could make a big difference. Or just flat out doing taking less Frost or Shadow damage. If we continue to not get tier armor going forward, I hope that they'll at least keep making armor with interesting effects like this.