Which class (or classes) do you most want in Diablo?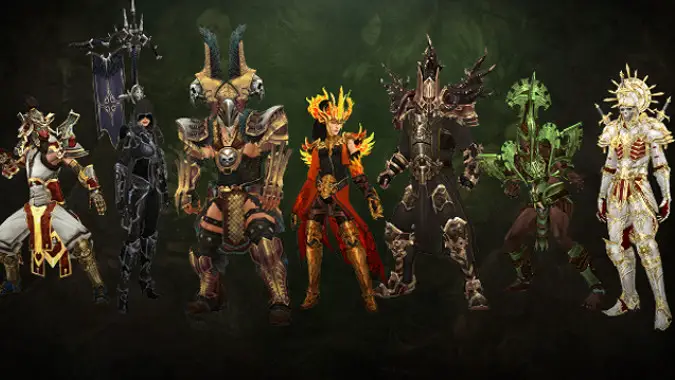 I'm not saying there will be a new class, because I'd sooner expect a Diablo 4 announcement than a Diablo 3 expansion announcement. But either way, there would be at least one new class — if not a complete slate of new classes — in either. And that had me wondering…  What would you want to see? What class would you most want to see and play around with in new a Diablo game or expansion? Something old, like the Warrior, preserving as much of that Diablo original feel? Something entirely new, like Sanctuary's version of a Bard or a Ranger, which we've never actually had in a Diablo game?
I know which ones I want to see return, but to a certain degree there are classes I really miss that we haven't seen in a while. I think the Warrior, Rogue, Assassin, Druid, Amazon, and Paladin are all due a return, redesigned to make them feel part of a more modern game while making sure to preserve their original feel as much as possible. This isn't to say I hate their successor classes  — I freaking love Barbarians in Diablo and I think the Crusader is an excellent re-imagining of the Paladin's "holy warrior" archetype. But I'd still like to see something like the Warrior, a much more broad fighting class that's less about gigantic weapons and naked fury and more about tactics and discipline, something that could exist alongside the Barb as an interesting addition in its own right.
But what about classes we've never had? Do we want something really out there, something like a WoW Shaman or a D&D Eldritch Knight? I'm amazed that Diablo as a game series has never had an actual Diablerist, something like a WoW Warlock that makes deals and draws power from Demons or perhaps even Angels. There are all sorts of permutations I know I'd never think of, and so I ask you — whether we're talking a new game, an expansion, or what have you, what classes would you love to see in the Diablo setting?