Off Topic: Cyberpunk 2077 gets a release date and a very familiar face indeed revealed at E3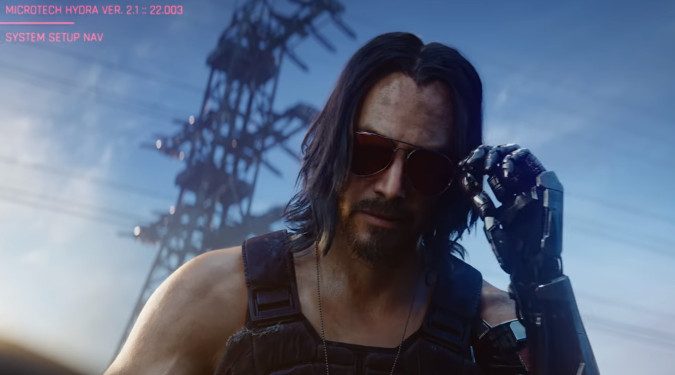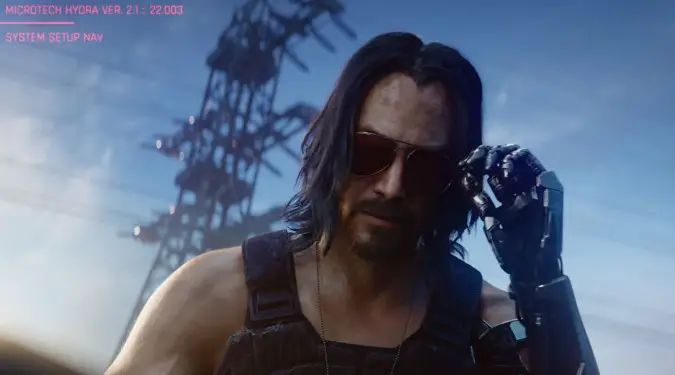 CD Projekt Red has become a major force in RPG gaming over the past few years with their Witcher series, a series of RPGs so influential that other game companies directly reference them as inspiration for their own games. Their upcoming game is Cyberpunk 2077, based on the old tabletop RPG Cyberpunk 2020 by Mike Pondsmith. One of the first and biggest pen and paper games set in a milieu of crumbling hypercapitalism and techno-dystopia, the combination of CD Projekt Red and this particular genre seems almost too fitting, especially for the times we live in. For the past year or so people have been eagerly anticipating the game. But when would it be done? When would it come out?
Well, now we know. At this year's E3, not only did we get a long trailer for the game, but we found out that a very particular person associated with the cyberpunk genre would be making an appearance in the game and playing a central role.
Yes that's Keanu Reeves, Neo himself — Johnny Mnemonic if you prefer. At this year's E3, CD Projekt Red made sure we all knew that we're going to have to come up with a convincing excuse for why we're out sick for a week starting on April 16, 2020, and they did so with a lavish trailer that shows off a deal gone bad, betrayal, people getting their cybernetics hacked, gunplay and violence just like you'd expect from a cyberpunk game — and then the big reveal, as a harsh voiced certain someone appears to tell us all that We've got a city to burn.
I was insanely hyped for this game before now. I think I might just be in shock. Seeing Keanu Reeves himself walk out on stage at E3 and tell everyone about a new video game he's in really hammers home how much gaming has grown and how big a business it's become over the past two decades. And it's insanely fitting for this particular game to get this particular person to star in it.
I know what I'll be doing next April. Don't tell the editors.